Top 3 Page 1 Google Rankings
The
Problem
The client had very little online trust or authority within Google as the web was not an area they had focused on at all. Subsequently he had received very low levels of traffic to their website and very low levels enquiries.
Technically, the client had no in-house expertise or experience so they were looking to partner with a company who could deal with everything for them.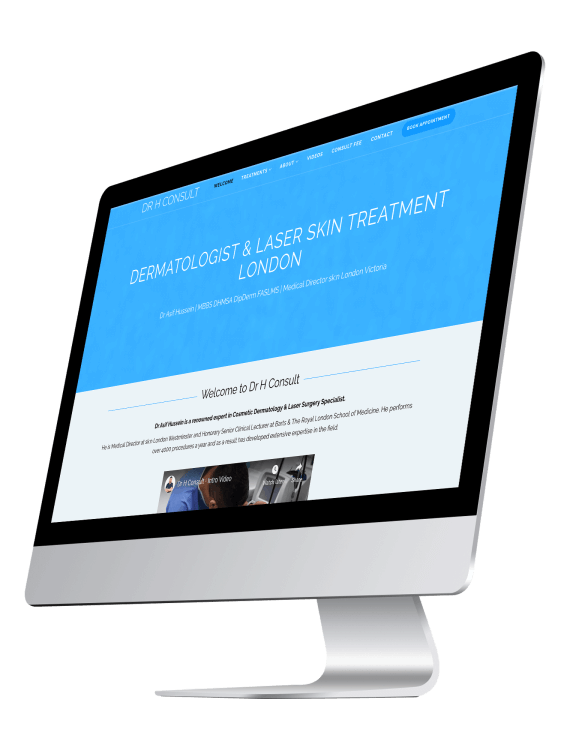 The
Solution
Artemis conducted a detailed audit of the current website, their online competitors and undertook keyword research to establish how their potential clients would look for their services. We also developed a content strategy to target the specific geographic areas our client wanted to generate enquiries from.
We implemented all of the changes to their website, created numerous new content pages and fixed the technical SEO issues that we had identified on the website.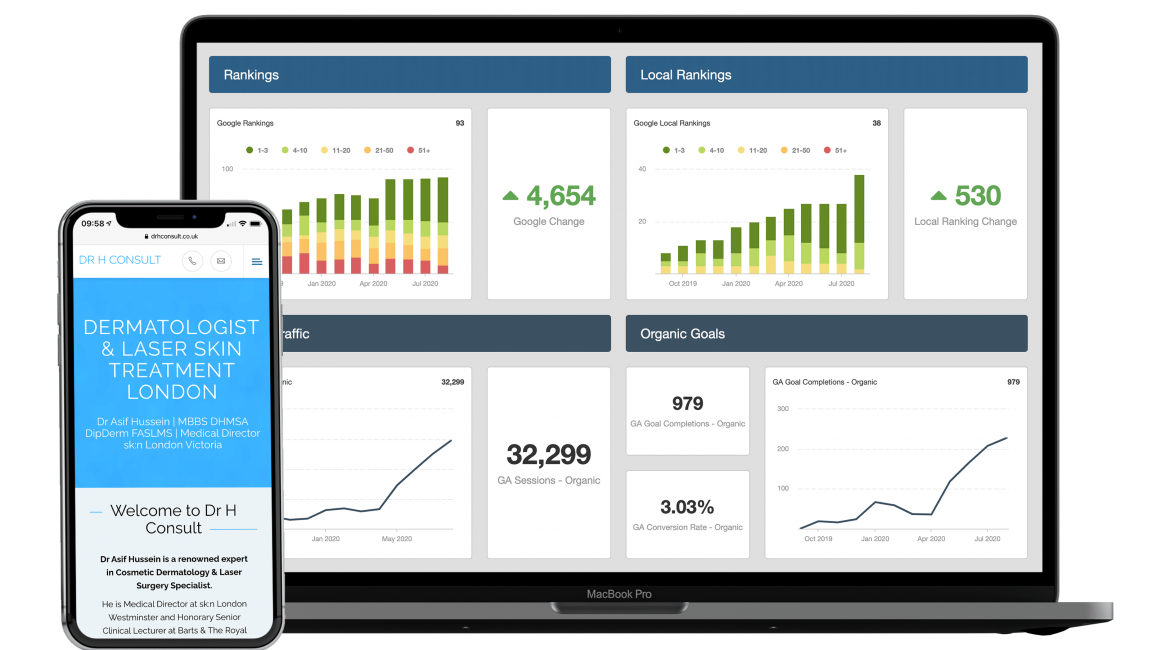 The
Result
By the end of the first 12 months of our campaign we increased visitors to the website by 656%. Customer enquiries increased by at least 1100%, this is measured across contact forms completed or mobile phone clickto-calls from the website.
On top of this will be people calling from landline phones which are not tracked. The whole website needed a complete restructure, and once this was organized into more logical structure that Google and visitors could  understand, we started to see a significant positive metrics.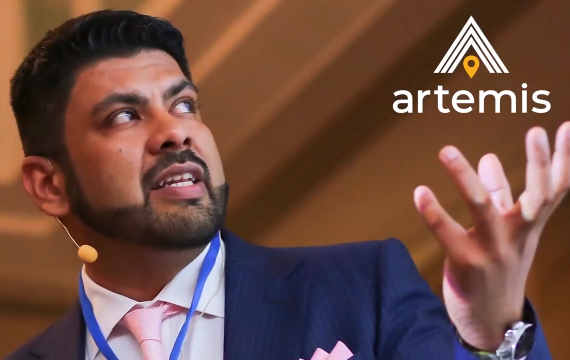 Artemis are experts in website optimisation, communications, marketing, and have access to all of these professionals in a single space. I can't thank them enough for what they have done. They have revolutionised the way I work and have increased the size of my business.
Dr Asif Hussein
|
Dr H Consult
Let us help you stand out online
Since 2004 we've helped over 250 small-to-medium sized businesses substantially grow the revenue they generate from their websites. Find out how we can increase your enquiries and revenue.
Free consultation