15 years of Artemis
Artemis is proud to be celebrating our 15th anniversary.
From our origins in SEO in 2004 as a one-man operation with founder Mike Knivett, to a company of more than 30 staff, we currently help more than 120 owner-managed small and medium-sized businesses collectively generate millions of pounds of extra revenue every year.
We have become known for our exceptional organic SEO, where we are recognised as leading the market in our understanding of Google's latest search algorithms and developments in artificial intelligence.
Our additional expertise in everything from Google AdWords to social media advertising makes us extremely proud of the work and results that we get for our clients.
Over our history we have built up a team that consists of genuine experts from across the digital industry. Artemis staff have specialisms ranging from technical SEO and link building, to PPC and content marketing.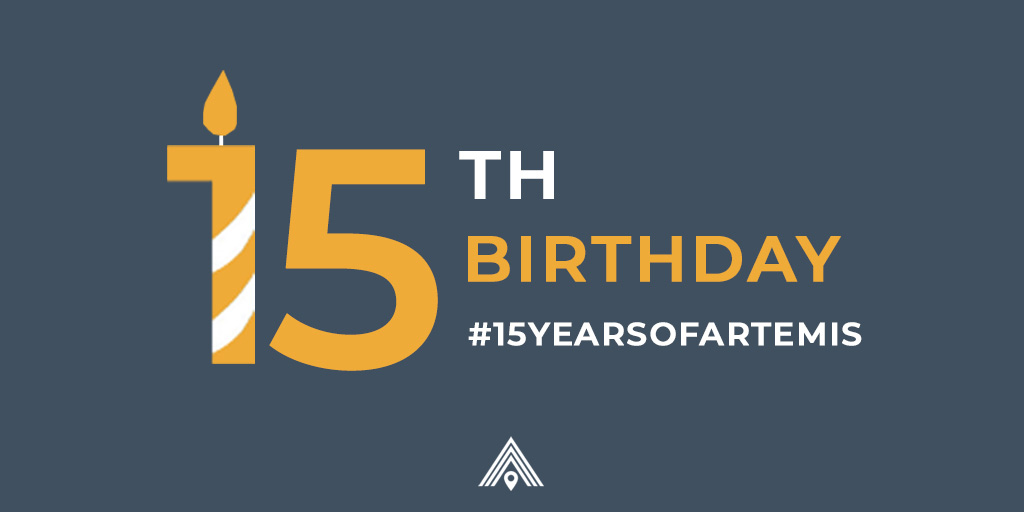 Artemis turns 15 on the 13th July, and we are going from strength to strength as a business. Over the next few days we are looking forward to announcing a raft of new services that complement our current work. This will enhance and build our full-service digital marketing offering.
We are keen to press on – our aim is to become the go-to digital transformation agency of choice for SMEs.
Our services are perfect for growing businesses looking to make the most of the huge opportunity that online marketing offers for increasing enquiries, sales, and revenue. We can also help businesses save money and work more efficiently through the adoption of digital methodology and moving on from legacy systems.