Genuine testimonials
from happy clients
Artemis are delighted to have helped some great clients over the years and we are always proud when they take the time to write a review about the how we've helped them build their business and earn more money from their websites.
140+
Client reviews
More than 140 happy clients
100%
5 star testimonials
All of our clients would recommend us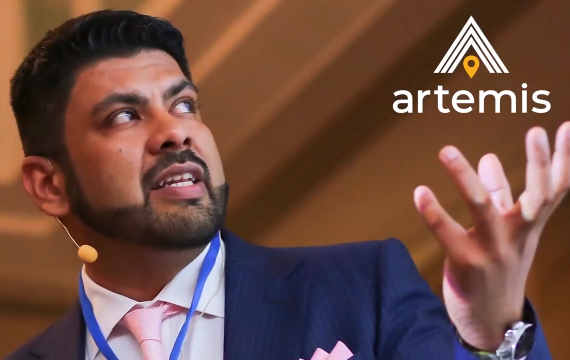 of our clients recommend us

Check out the reviews below and then why not come and talk to us about how we could help you grow your business.
Artemis are really great! I Deal with Matt who is great at listening and understanding what needs I have whilst also offering great expert advice. He's also great at explaining things clearly and easily so that it enables me to have full understand of the process and what to expect.

As a company they're just great and lovely to work with and I'd highly recommend chatting to them about your SEO and marketing needs.
.
I have an e-commerce website for my vinyl record store business, and after a very bad experience with a previous web designer, I spoke to Mike and the team at Artemis. They confirmed to me, that my existing and website was not fit for purpose. It was very difficult for me to draw a line and walk away from a significant investment that had been paid in full.

I placed a lot of trust in Mike and his team and took the plunge to pay for another website and for ongoing SEO support. I am happy to say that my trust was not misplaced and I am now the very happy owner of a fabulous website. Not only does it look good but the functionality has everything I require in an e-commerce website. There is no comparison between the website from my previous designers and the one that was provided by Artemis.

In addition to this we have been asked by American Express to be their one and only record store for the nine days of the 2022 BST pop concerts in Hyde Park. "why us" I asked them … "We love your website" they replied.
Spencer O'dwyer - Launch Agency
We started working with Mike and the team at Artemis through a mutual client they have helped for many years.

I was really impressed with the technical knowledge of the team members and how they'd hugely helped this clients business grow over so much through organic optimisation and conversion work..

I decided to recommend them to a couple of our existing design clients and I'm delighted with the results as are my clients, if you're looking to work with a trustworthy and highly skilled SEO company then Artemis should definitely be top of your list.
The Artemis team are excellent and we wouldn't hesitate in recommending them. They are innovative, professional and have years of experience. They know what they are doing and they do it very well! We have seen significant improvements in our SEO and their entire team are a pleasure to deal with. We look forward to more great things in the future with them.
We worked with Artemis from 2017, and we were very happy with their service and the visibility they gave us. They were always fast and efficient, and their service enabled us to gain a very strong online presence translating into increased sales.
We decided to contact Mike at Artemis Marketing to find out about their SEO services after hearing a great recommendation. Our main goal was to improve our online presence as most of our trade comes from word of mouth. Artemis built us a new website on a platform more suitable for SEO which complimented the direction in which we wanted to take the business. The final website is clean and uncluttered with relevant content on each page. The whole process has been seamless. The SEO work is reported at the end of each month and is constantly adapting to keep up with the changing algorithms. We look forward to our continued relationship with them.

Rob Jones, Managing Director, Browns Garage.
We were recommended to Artemis three years ago as we were concerned our business online presence was definitely falling short of reaching its potential. After an initial conversation, Mike and his team clearly spent time on doing their diligence within our market place, we then received a very transparent and professional proposal which gave me options of what they felt would benefit us, this all matched in with the initial conversation and brief. Having previously experienced a shortfall with other companies over the years we were clearly keen to see how things progressed with the Artemis strategy, I can honestly say some three years later it has made a significant difference to our company, within Year One a noticeable trend of new business had been analysed, even with Year Two and Year Three being in 'Covid' times we have seen real growth in the levels of enquiries and new business which is amazing to see and something we are very grateful for. In summary, I would happily recommend the services of Artemis, be prepared to build a relationship with them, have a bit of patience and trust and I am certain you will see real results!
Artemis are an incredible SEO agency to work with, the level of professionalism and knowledge of all aspects of digital marketing is second to none. Very highly recommended.

Best Wishes.
Craig Chapman - MPB.
We have used Artemis since 2014, they created a new website for us back then and we benefited from better Google rankings as a result, whilst we thought our site was good for us and worked well for us things change in the web world, 5yrs after our site was done Artemis quite rightly guided us into the fact that a new site was needed to keep up with modern trends and to increase our own productivity in terms of our online shop.

Our new site went live end of 2020 so that it was ready for the 2021 season (we sell air conditioning products which is a seasonal product). It was very quickly evident how much slicker the back end of the new site was in terms of order processing and time saving, 'one click' aspects meant customers were notified or their orders being shipped and receiving invoices in the same email, sounds simple but this wasn't a feature of our old site. The new site has literally saved us hours of office admin compared to our old site and I couldn't be more delighted with this, Summer 2021 ended up being much less manic than all previous Summers and this was down to our new site making our life so much easier.

The new site also increased visitor enquiries for our Installation and Servicing Clients, product brochures, videos of products, more content, better looking content has all made for a much better prospective client view of what we offer.
Overall I'm very happy with the work carried out by Artemis over the last 7yrs and highly recommend them.
My initial contact was with Mike having enquired about a new website and ongoing SEO. What was great was the level of detail and understanding Mike was able to offer both about what the new site needed both from a design and navigation perspective, linking this to our industry and what would work for us. Running a business I want to be able to work with people who do what they say they will and most importantly when they say they will, Artemis deliver this on all fronts. SEO takes time but since working with them we have seen a significant increase in online enquiries and look forward to continuing to work with them going forwards.
Rated the UK's no.1
SEO company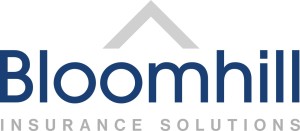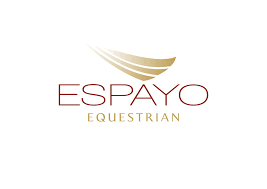 Let us help you stand out online
Since 2004 we've helped over 250 small-to-medium sized businesses substantially grow the revenue they generate from their websites. Find out how we can increase your enquiries and revenue.
Free Quote
Contact Us
If you are interested in working with us at Artemis, please get in contact with our team today. We have years of experience and knowledge and can help you with any marketing.