Genuine testimonials
from happy clients
Artemis are delighted to have helped many great clients over the years and we are always proud when they take the time to write a review about the how we've helped them build their business and earn more money from their websites.
150+
Client reviews
More than 150 happy clients
100%
5 star testimonials
All of our clients would recommend us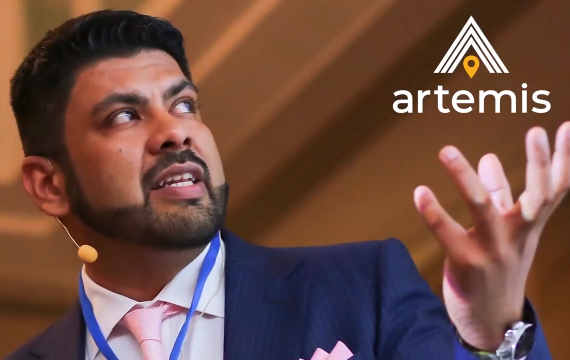 of our clients recommend us

Check out the reviews below and then why not come and talk to us about how we could help you grow your business.
I have been working with Matthew since June 2023. Matthew has been absolutely fantastic. He understood exactly what my business needed and has been instrumental in implementing strategies that work and can be evidenced by an increase in enquiries and sales. I highly recommend Matthew and the team at Artemis.
Forget the charlatans with their over inflated promises. Mike, Duncan, Tim and the wider team at Artemis are definitely the real deal when it comes to the somewhat mystifying world of SEO. Absolutely no waffle, just professional straight talking advice, backed up by easy to understand monthly reports and statistics. I'd highly recommend Artemis to any business looking to expand their reach in the market and increase sales.
Tom and Mike have been amazing at supporting us with a rebrand of a website AND creating a brand new website in a ridiculously short time. Their knowledge has been appreciated and has been instrumental in helping us achieve our goals.
We've been working with Artemis for around 6 months now and are really happy with the results we are starting to see! The team are always on hand to answer any questions or we might have and offer support where needed!
The Artemis team are true professionals in everything they do. Hard working, consistent and so patient in explaining what work is being carried out the reason for it. They also always go the extra mile with feedback on areas outside of SEO which has been so extremely helpful in optimising our website.
Artemis have a done a great job with my website and seo. The reports I receive each month are very detailed and tell me exactly how my website is doing, and the work that has been done. Tim and Amy are very knowledgeable and friendly, and it is always a pleasure dealing with them. Tim - TSwindowFilms.
We have worked with Artemis for a few years now and we have had great results. They have a common sense approach that works and that these days is hard to find. Highly recommend.
Fantastic service - we are incredibly happy with the speed, quality and cost of developing our new website. Highly recommended.
We recently contacted Artemis Marketing, as a local Sussex based company, and although it is still early days, we have been super-impressed with Mike, Lester, Sara, and all the team so far. The initial website report we commissioned was extremely detailed and comprehensive and worth the money spent. It is always a leap of faith to spend with a new marketing agency, however, unlike many companies out there who tend to over-promise for eye watering amounts, we felt there was no fluff. They are very straight-talking and also realistic in terms of budgets and time frames possible for an independent online retail business which was refreshing. We look forward to working further with them in the coming months on both SEO and PPC for our business.
Having worked with Artemis on the SEO side of our marketing strategy for the last few years; when the time came to redesign our website, they were the obvious choice.

Throughout the process Duncan, Mike and the rest of the team at Artemis were professional, contactable and efficient in their work. The result has been a brand new website with fantastic feedback, record sales and a much improved user experience.

I look forward to continuing to work with the team and further developing the online presence of Golf Swing Systems. To view a great example of the Artemis service, check out our new website!
.
Excellent company. Thank you for your hard work.
Artemis provided expert analysis of our requirements at FutureNova. We were deploying medical grade cases for Apple iPad and iPhone during the Covid Pandemic. It was vital that our digital marketing kept pace as we grew 500%. Several campaigns were used to target particular countries and US states as we adapted to the market. As of today, we export to 16 countries now.
We have worked with Artemis for over three years, and in this time, they have more than doubled the organic traffic to our website within three niche marketplaces.

Before partnering with Artemis, we had no SEO strategy, and their expertise has guided us on how to improve our SERP rankings and our website content. Their help has also enabled us to educate our broader business on the importance of a digital strategy that supports the business's wider strategic goals.

.
Flexars needed to get some help with both our Google Adverts and also to start to do some SEO as our organic rankings were very low.

We were recommended to talk to Artemis by a friend and we're very glad they made the introduction.

Everyone we've dealt with, Mike, Sara and Lester have been very helpful and professional.

So far we've overhauled our Google adverts and undertaken an SEO audit which has flagged loads of areas where improvements can be made.

It's early days but I'm really impressed with them, I would recommend them to anyone looking for a digital marketing company.
.
We engaged Artemis around 4 months ago to help create, develop and implement an SEO strategy for our website.

In the very limited amount of time that we have been a client, Artemis have been outstanding!!

As an organisation, we looked around at various SEO agencies who provided ridiculous quotes for work, as they did not understand our business, or the areas that we wanted to address. Other organisations also spoke in a language that we simply did not understand… With Artemis, it was completely different.

From our very first meeting, Sara and Tim both took the time to understand our business in granular detail, as part of the audit process, and provided us with an audit report that was simply flawless and specifically identified areas which needed improvement.

Since this time, we have been working very closely with Tim. Tim has been simply amazing, by providing us with monthly reports and following this up with monthly meetings, to discuss what the next stages are and what Artemis would be working on in the following month. Tim breaks everything down and delivers it in a very simplistic manner which we understand. Not only this, Tim takes the time to invest in us, by getting to know us on more of a personal level, which I find invaluable.

I consider Tim a member of our organisation, as he, like ourselves, are willing the business on to grow and succeed.

I cannot praise Tim and the guys at Artemis enough, and I would highly recommend them to anyone!!

.
I worked with Artemis on a new website and ongoing SEO, commencing in May 2022. I can only single out those I've personally dealt with, but from the design with Rob through to the SEO with Tom, and overall management via Mike, the team have always been very attentive and leave no stone unturned in their efforts to improve the performance of the website. Like many other reviewers, we struggled with an agency who wanted to charge per keyword for SEO, achieving poor results in the process. Artemis built our new website, optimising it for multiple keywords, the top 10 of which have seen a combined 80 place ranking improvement in just shy of the 5 months they've been working on our account. We now place on page one for 8 of those top 10 terms, with the other two also improving significantly. The result of this is a big uplift in organic leads and a significant ROI from our monthly SEO fee. I wouldn't hesitate to recommend Artemis and would work with them again on future projects.
Artemis are really great! I Deal with Matt who is great at listening and understanding what needs I have whilst also offering great expert advice. He's also great at explaining things clearly and easily so that it enables me to have full understand of the process and what to expect.

As a company they're just great and lovely to work with and I'd highly recommend chatting to them about your SEO and marketing needs.
.
I have an e-commerce website for my vinyl record store business, and after a very bad experience with a previous web designer, I spoke to Mike and the team at Artemis. They confirmed to me, that my existing and website was not fit for purpose. It was very difficult for me to draw a line and walk away from a significant investment that had been paid in full.

I placed a lot of trust in Mike and his team and took the plunge to pay for another website and for ongoing SEO support. I am happy to say that my trust was not misplaced and I am now the very happy owner of a fabulous website. Not only does it look good but the functionality has everything I require in an e-commerce website. There is no comparison between the website from my previous designers and the one that was provided by Artemis.

In addition to this we have been asked by American Express to be their one and only record store for the nine days of the 2022 BST pop concerts in Hyde Park. "why us" I asked them … "We love your website" they replied.
Spencer O'dwyer - Launch Agency
We started working with Mike and the team at Artemis through a mutual client they have helped for many years.

I was really impressed with the technical knowledge of the team members and how they'd hugely helped this clients business grow over so much through organic optimisation and conversion work..

I decided to recommend them to a couple of our existing design clients and I'm delighted with the results as are my clients, if you're looking to work with a trustworthy and highly skilled SEO company then Artemis should definitely be top of your list.
The Artemis team are excellent and we wouldn't hesitate in recommending them. They are innovative, professional and have years of experience. They know what they are doing and they do it very well! We have seen significant improvements in our SEO and their entire team are a pleasure to deal with. We look forward to more great things in the future with them.
We worked with Artemis from 2017, and we were very happy with their service and the visibility they gave us. They were always fast and efficient, and their service enabled us to gain a very strong online presence translating into increased sales.
We decided to contact Mike at Artemis Marketing to find out about their SEO services after hearing a great recommendation. Our main goal was to improve our online presence as most of our trade comes from word of mouth. Artemis built us a new website on a platform more suitable for SEO which complimented the direction in which we wanted to take the business. The final website is clean and uncluttered with relevant content on each page. The whole process has been seamless. The SEO work is reported at the end of each month and is constantly adapting to keep up with the changing algorithms. We look forward to our continued relationship with them.

Rob Jones, Managing Director, Browns Garage.
We were recommended to Artemis three years ago as we were concerned our business online presence was definitely falling short of reaching its potential. After an initial conversation, Mike and his team clearly spent time on doing their diligence within our market place, we then received a very transparent and professional proposal which gave me options of what they felt would benefit us, this all matched in with the initial conversation and brief. Having previously experienced a shortfall with other companies over the years we were clearly keen to see how things progressed with the Artemis strategy, I can honestly say some three years later it has made a significant difference to our company, within Year One a noticeable trend of new business had been analysed, even with Year Two and Year Three being in 'Covid' times we have seen real growth in the levels of enquiries and new business which is amazing to see and something we are very grateful for. In summary, I would happily recommend the services of Artemis, be prepared to build a relationship with them, have a bit of patience and trust and I am certain you will see real results!
Artemis are an incredible SEO agency to work with, the level of professionalism and knowledge of all aspects of digital marketing is second to none. Very highly recommended.

Best Wishes.
Craig Chapman - MPB.
We have used Artemis since 2014, they created a new website for us back then and we benefited from better Google rankings as a result, whilst we thought our site was good for us and worked well for us things change in the web world, 5yrs after our site was done Artemis quite rightly guided us into the fact that a new site was needed to keep up with modern trends and to increase our own productivity in terms of our online shop.

Our new site went live end of 2020 so that it was ready for the 2021 season (we sell air conditioning products which is a seasonal product). It was very quickly evident how much slicker the back end of the new site was in terms of order processing and time saving, 'one click' aspects meant customers were notified or their orders being shipped and receiving invoices in the same email, sounds simple but this wasn't a feature of our old site. The new site has literally saved us hours of office admin compared to our old site and I couldn't be more delighted with this, Summer 2021 ended up being much less manic than all previous Summers and this was down to our new site making our life so much easier.

The new site also increased visitor enquiries for our Installation and Servicing Clients, product brochures, videos of products, more content, better looking content has all made for a much better prospective client view of what we offer.
Overall I'm very happy with the work carried out by Artemis over the last 7yrs and highly recommend them.
My initial contact was with Mike having enquired about a new website and ongoing SEO. What was great was the level of detail and understanding Mike was able to offer both about what the new site needed both from a design and navigation perspective, linking this to our industry and what would work for us. Running a business I want to be able to work with people who do what they say they will and most importantly when they say they will, Artemis deliver this on all fronts. SEO takes time but since working with them we have seen a significant increase in online enquiries and look forward to continuing to work with them going forwards.
I have to give a maximum score for all aspects of my interaction with Artemis. Mike and the team were recommended to me through another satisfied Artemis client. Instant access to all the team when needed. Every request dealt with professionally. The site went live today, so I am a happy client.
We were in the unfortunate position that we found a fake website posing as our restaurant business and using it as a front for a gambling site. We thought we had exhausted all avenues trying get it taken down and then a guest suggested that we try Artemis Marketing to see if they could help.
Mike and Justin were extremely helpful and suggested a number of avenues to explore. To my delight, after a couple of months and a lot of hard work on their part, the fake website was successfully removed!
They did a great job and kept me updated with the work that was going on behind the scenes.
Thanks to Mike, Justin and the team for solving a very frustrating problem.
Mike, Craig and the team have been taking care of my digital marketing and website hosting for the past few years and I can't recommend them highly enough. I have tried several other companies in the past and Artemis are by far the best. They are proactive, responsive, transparent and most importantly their approach gets results! They are also very nice people to work with!
I would strongly recommend Artemis to any business that wants to improve their digital presence. They have provided our business with a first class service for many years which has enabled us to rank high on google and increase traffic to our website, ultimately resulting in more leads and revenue.
Company Restoration Services Limited
Thank you, and your team for producing the new website for Company Restoration Services Limited.
I am extremely happy with the work that you have undertaken.
Not only did you manage my expectations but you exceeded them, and, on top of it all, you produced the website quicker than you said you would.
.
Matt and the Artemis team have been looking after our SEO and website hosting for many years and we have always found them to be extremely helpful and knowledgeable. Their work has enabled us to enjoy great rankings with Google and has significantly increased traffic to our website, the benefits of which have been reflected in our turnover. We would not hesitate to recommend Artemis to any company looking to increase their online presence and, in turn, attract new business.
Artemis have been amazing. We've been with them for a number of years now. We've had to make some major changes to our business which we couldn't have done without them. We're seeing some impressive results, they're knowledge is truly second to none, we have our 'go to' account manager, Craig, who explains everything in English! Any changes that we need are done in double quick time, nothing is a problem. There prices are extremely reasonable and I know we get more than our monies worth. Definitely recommend these guys!
Artemis have been handling my SEO for a couple of months now and i'm amazed at how quickly its started to pay off, sales have already increased by 25-50%.

Due to the lockdown, most interactions and done via video call, email and phone which works perfectly well, Mike and his team are obviously very competent and knowledgable so I have no issues with them making changes to the site as necessary.

I'm also sent timesheets so I know exactly what aspect of my site they're working on and for how long, and as other reviews have stated, they are putting in more hours that I'm billed for. Looking forward to the future and seeing how far Artemis can take my business.
As a small business, we had been trying to find ways of improving our website and SEO in-house for quite a while with only limited success. We therefore decided to reach out to a Artemis how they could to help us grow our presence online. We are very happy with the results so far as we have seen traffic through the website improve month on month. The team have always been friendly, knowledgeable and patient with us (somehow considering all our stupid questions!) as we try to understand all the different options available to us to help our business grow. In particular Sara, Matt and Nick have been excellent and we are really excited to see what can be achieved in the future. Highly recommended for any small businesses out there looking at ways to expand or improve their online presence.
Total Roofing testimonial.

I was recommended to Artemis by my wife who uses them very successfully for online marketing. I desperately needed a website for my business and Mike listened to my requirements and very shortly after my lovely new site was launched. I'm very happy, the whole process was simple, stress free and good value compared to other companies I spoke to.
I found Mike and the team at Artemis through a Google search. After a socially distanced visit to their office and a very helpful initial discussion we asked them to help market out ecommerce website. Their initial technical audit was very detailed and now 3 months later we have seen fantastic ranking increases. They are also rebuilding our site which we're really looking forward to. Kerry who sends our monthly reports is so helpful and everything is communicated in a simple non technical way. I'm so pleased I'm working with Artemis and would recommend them to any business looking to do digital marketing.
We have dealt with Mike and the team over the last few years as they have managed and updated our website accordingly. They have always provided an exceptional service and dealt with every request we have sent them efficiently. Such a great team - nothing is ever too much for them! Thank you guys!
I have been using Artemis for a number of years and the service they provide is excellent. They are a very genuine and helpful company, they always do more work then I actually pay for and my company website SEO growth has been brilliant. Highly recommended.
I have built up a small business by myself but admittedly really struggle with the tech side of things. It comes to a point where it's absolutely worth investing money with a company to help take care of that side of things! I am so happy I found Artemis Marketing. They've not only 100% raised my online visibility but sorted out all the problems I'd been having with my website and basically taken a massive weight off my shoulders allowing me to concentrate on my work! I couldn't be happier with their service and feel so comfortable chatting to them about what I need help with, and believe me some of the holes in my tech and marketing knowledge is frankly embarrassing but we share a laugh over it which just makes me like working with them even more! They've definitely gone above and beyond to sort things out for me and within a couple of months I've already noticed an increase in inquiries through my website.
Thanks to Mike and his team for helping to reset our websites after a disastrous experience with another company. They very quickly identified numerous mistakes that took us from rating in the top five for our services to being virtually invisible. We are now coming back to our original standings and creating sites that stand out in the crowd. I would like to thank Mike for his extra support through these difficult covid times and have enjoyed working with him and his businesses for over 30 years.
Lee Putner Monster Foods Group Ltd.
We have been working with Artemis Marketing for many years now and have always found them to be professional, responsive and innovative. We have formed a 'partnership' that enables us to pick up the phone at almost any time to discuss ideas and ask advice - they are like an extended department within our business. We wouldn't hesitate to recommend the team at Artemis Marketing to anyone wanting to enhance their presence on the World Wide Web.
I started working with Artemis a month or so ago and so far I've been very impressed with the team, they've all been super duper to work with, knowledgeable and proactive. Also, the dashboard is amazing! All businesses should be tracking the analytics it shows and they're delivered in a very user-friendly way. Great that it's going to hook up to Amazon soon, I'll then have ALL THE DATA at my finger tips. My organic Google ranking has already improved in the short space of time I've been working with them and they haven't even got properly started yet! Sadie, PatchWorksUK Ltd.
Artemis has built us a new website and looked after our SEO since [November 2019. Dan, the website developer, was brilliant throughout, helping us get to grips with what we wanted to achieve. Sara's SEO has been impressive, improving our Google rankings for relevant search terms, and Matt Hall is a brilliant account manager - polite, helpful and always going above and beyond.
The team at Artemis are an absolute delight to work with. Knowledgeable, open and honest are at the front of how they work with their customers. We aren't the biggest company but the services including SEO, PPC and Web Design and Hosting are affordable yet powerfully applied by people that not only know what they are doing but care. Care about what they do and care about you. Mike and Craig's personal touch and wish to understand our industry and needs mean we are looking at a long term relationship with Artemis as our business continues to go from strength to strength.
As a surveying business that involves visiting peoples home, we have been hit hard by COVID but I cannot thank Craig and his team at Artemis enough for the work they have done for us in this challenging time. Google rankings for key search terms improved (often into 1st) whilst changes to the website have seen significant numbers of visitors convert into leads, in some cases doubling! We even managed to introduce video content with Craig working weekends to put the edit together from our employees phones whilst working from home. The results are very professional! The increased numbers will help us weather the lockdown and put us in a much stronger position once we move out of it.
We have used Artemis Marketing for almost a year, firstly for SEO where we now rank No.1 on our key search words and with the help of Craig, Arron and Mike, they talked us through the process of SEO and the way their team could build our results. We have now just relaunched our website with e-commerce through Artemis who have built us a new website that whilst understanding our unique business style but with a modern and easy to use site. Aaron and his team asked many questions and got to understand us before the building took place but also developed a great partnership, investing time to improve ideas and continue growing our businesses together. We are looking forward to future growth working along side Artemis Marketing.
.
Craig and his team has always given us a personal service which is much appreciated and valued! From keeping us up to date with the latest trends, to improving our website's visibility, quality and most of all, the constant ideas and determination from Craig! The Artemis Team are always responsive and quick with everything they do with us!
As a small business it's not always possible to afford the prices that companies charge for SEO. However, it's essential for a growing business that your website is being seen by potential customers. I've tried many ways to increase my visibility on the web, I tried to do it myself, paid more money than I can afford for pay-per-click which resulted in nothing. I've paid online companies with similar results and just when I was starting to give up this seemingly losing battle, I had a referral to Mike at Artemis Marketing. Mike took me through their Core Fundamentals package, which is aimed at smaller businesses like mine. To be honest I didn't expect much in the first three months as it takes a while for Google to re-index pages etc. (I'd learnt the lingo over the months). However, I was pleasantly surprised to see a lift in visitors towards the end of the second month, and this grew substantially over the months. Nowadays my phone goes off telling me there is someone on my site constantly. I would definitely recommend speaking with Artemis Marketing, if you're a Small to medium business who needs help with getting your site seen by potential customers. Sarah Walker-Bennett. Sarah Bennett Commercial Photography, Eastbourne.
We have been working with Artemis since February 2017. We have seen an vast increase in private surveys as a result of Matt and the rest of the team at Artemis. They have been a pleasure to work with and I would recommend them to other businesses, especially the type who need a team of SEO experts to help bring their business into the digital age.
IManage engaged Artemis to rebuild our website and look after SEO, we have enjoyed the personal and responsive service that Matt and Sara have provided. Our leads have grown and our website is now current. I would readily recommend them to anyone looking to achieve growth and stay current with their online presence.
Since employing Artemis to manage our digital marketing and website last year, it has been a breath of fresh air. We feel that Artemis really understand our business requirements and we have developed a good working relationship. Already we have seen a marked improvement in organic searches with a better managed SEO campaign resulting in more sales. The team at Artemis are responsive, courteous and productive.
Artemis provide us with a friendly and helpful SEO service. Our traffic has grown substantially, and as such so has the business. Craig helps inform our journal writing and encourages us to keep the website up to date and relevant. Regular communication is key to allowing us to make the most of our online presence and the monthly reports are always in-depth and hugely beneficial.
What an amazing experience dealing with Artemis. It is a company which delivers on its promises. Their teams are highly knowledgeable, professional and experts in their field of SEO and web design. We're delighted with the results they've delivered for us so far and look forward to working with them on numerous projects in the coming months.
Personal service has always appreciated and keeping us informed of all the latest trends and changes. How to improve our website's visibility has been a great help as well as inserting our new brochure to download.
Artemis have been one of the best investments that we have made in our company. We operate in a highly competitive market and Artemis have kept us in the top slots on Google against some of the largest companies. Our account manager Craig has been invaluable with his ideas and keeping us up to date with ongoing work and also our website performance.
Mark Peters - Sash Window Experts
As a company Sash Window Experts have used the services of Artemis for over 5 years. The results we've seen from our SEO have been genuinely brilliant, our rankings have improved hugely and we now get quality enquiries from a much bigger geographic area than before we started. We've been able to stop other marketing activities and concentrate on doing what we do best and leave everything to Mike and the team to sort. Another thing is they are very proactive in suggesting new ideas to continually improve and grow our website presence which is much appreciated.
I did some work with Artemis and was so impressed at seeing what they do behind the scenes, the sales pitch for their SEO services was a pretty easy one. I've been running my company for 6 years now and thought my website was pretty good, but had never really had any enquiries through it. We are six months into the project, they have made some significant changes to the website and the copy and now for the first time, the enquiries coming in from the website are regular and significant. The company and the team genuinely know their way around SEO and if you think you're doing it well, I can almost guarantee that Artemis can probably do it better.
We have been working with Artemis for two years now and have seen a very significant increase in the volume of private survey work as a direct result of the work that Matt and his team have undertaken on our behalf. They are pro-active and extremely helpful and I highly recommend them to anyone looking to re-design their website to generate more online business.
Artemis have provided H+R with a reliable and friendly service, whilst keeping our website current and fresh since 2016. We mainly deal with Craig and in the past Mike, who are always helpful and really know their stuff.
Jon Baggot Numeric Accounting
We have been using Artemis since early 2017 and we have seen our search engine ranking improve dramatically and we are now receiving really good quality leads through our website, most of which we are converting to new business.

We deal mainly with Tom who is extremely professional, helpful and on the ball.

Recently the company has gone out of their way to help with a slightly difficult website changeover and we could not have achieved it without their excellent help and support.

I would fully recommend this company to anyone who wants to see real results from their SEO investment.
We have been using Artemis Marketing since January 2015 to look after our SEO. Since working with Artemis we've seen our website traffic increase by 1179%, as well as our online enquires by 1900%. The day to day running is looked after by Matt Hall, who is always professional and approachable and supported by a wonderful team. We would highly recommend Artemis services to any business looking to expand their online reach.
Artemis Marketing have been working with me for approx 4 years I have been very pleased with the results bring in new clients from all of my listed areas. I have had great technical back up from Matthew Hall who is always happy to help with a great team behind him.
I originally dealt with Tom and Mike at Artemis from a previous company but have since set up a new business. They have been phenomenally helpful, not just in terms of SEO but from business advice and an overall online strategy. Artemis have built a new website for us which is already generating high-quality enquiries that are converting to business. I was very sceptical about the 'murky' world of SEO having heard so many horror stories but having dealt with Artemis for many months I can honestly say the total transparency is refreshing and the obvious technical knowledge and commercial acumen is extremely impressive.
Tom Bucknall - Tina Bucknall Fashion
We approached Artemis as they're very local to our ladies fashion shop and because we were unhappy with our previous online marketing company.

Initially, we were provided with a very detailed technical review of our e-commerce website and also, importantly for us, a thorough review of our conversion rate set up. From these initial recommendations, Artemis advised that we initially concentrated on fixing issues with our conversion and checkout process, many of which we weren't even aware would be hampering online sales.

These initial changes have more than doubled our conversion rate within the space of two months. An incredible result which has basically doubled our online revenue. We are now concentrating on a mix of organic optimisation and paid Google advertising..

Mike and all the team at Artemis have been superb to deal with from day 1.

If you run an e-commerce website I would 100% recommend speaking to Artemis as they really know their stuff when it comes to conversion rate optimisation as well as SEO and Google Adwords.
Our biggest concern when starting on the SEO journey was how effective the spend will be, and how will we quantify the results. Artemis made a compelling case; and we entrusted them with an initial 12 month SEO contract and a new website build. Their monthly activity reporting is very comprehensive and we quickly gained confidence that we were getting value for money in terms of the hours spent and the quality of the work being done. The analytics available to us also clearly demonstrated how our Google rankings are improving and our key search strings are now headlining at the top of the search page results. The launch of the new website, and the increasing number of high value inquiries from new customers that followed has now completely justified the investment we made with Artemis. The lack of inquiries from sources of no interest or value to our business actually demonstrates their work better I feel. The monthly reports have been underpinned with regular face to face meetings and telephone discussions, and we are completely at ease with the engagement and work flow and planning. Well done to Mike and his team!
There's no doubt that SEO work can be a minefield if you're new to it all. It's like a giant jigsaw puzzle of complicated elements. Ultimately every company wants to improve rankings, increase sales, and generate new enquiries. There is an element of trust in all of this; you have to use the right SEO Company who really know what they're doing.
Google can be your best friend or your worst enemy. By choosing Artemis you can be assured that you have made the right choice. They won't make mistakes or upset Google! Just one recent example of changes that were made to the SEO work on one of our products ranges, generated an enquiry which lead to a supply contract worth over £10,000.
Don't let SEO work overwhelm you, just choose an expert company like we did.
Wellden Turnbull have used Artemis for SEO for a number of years, they have recently redesigned our website. The service level has been professional and prompt, the new website is great. Every month we get more unique hits to our website than we have had. This is a relationship I cannot do without.
ProMas Construction and Design have been working with Mike, John and the rest of the Artemis team since April 2016.

Our aims for our website were to increase the number of monthly visits but also increase the level of enquiries from the site and also importantly the quality of the level of the enquiries.

Two years on and we can honestly say we are absolutely delighted with the results Artemis have achieved. Our website traffic from Google searches has increased 800% and for the first time we are really generating the type of high quality enquiries we hoped for when we started work with them.

From a service perspective as well, everyone we have dealt with has been superb with nothing we have asked being too much trouble.

Yes SEO takes time and is certainly not a cheap exercise but the return on investment we are now enjoying makes it well worthwhile and this combined with the high quality of work and transparency of their reporting means we would recommend Artemis to anyone serious about building their presence online.
Artemis have been supporting our online presence since August 2017 and we would highly recommend their SEO services, which have substantially increased organic traffic to our website.
We have been very pleased with the increase in enquiries coming through the website.
We have found Artemis to be very easy to work with, helpful and patient at explaining the mysterious world of SEO and all things digital to the non-technically minded.
Mike and his team were absolutely professional, honest and providing great insight via SEO analysis into a market sector we were thinking about entering. They really are unrivalled in this area and I found their insights to be truly invaluable. I would have no hesitation to recommend Artemis to any other company as their knowledge of this sector is excellent. We will certainly be using Artemis for our SEO requirements moving forwards.
Working with Artemis for the last 6 months has surpassed my initial expectations of what can be achieved from a lay perspective of SEO but also month on month growth in terms of traffic, leads and conversions to custom.

Artemis do a lot more than just SEO the process of analysing the website to create a firm foundation I found to be invaluable.

I look forward to continuing to work with them in the future.
We've been working with Artemis since July 2015. In that time our organic traffic has grown an impressive 500%. Not only that, but the quality of traffic we receive has increased as has our ability to turn traffic into sales thanks to their expert advice.

They're always available when we them and they have been proactive in their support for us. They don't just take a monthly fee and send you useless reports in an attempt to justify it. But actually bring new ideas forward and execute them expertly.

As with all SEO work there can be no guarantees (if someone offers you a guarantee then run mile), but Artemis take a very pragmatic approach and succeed by doing so.
Artemis have been working with me for the last 8 months to help improve our organic lead generation through the company website. The results have been indisputably great.

We've gone from almost no inbound leads to multiple leads a day.

As a company they are friendly and approachable, they know what they are talking about, and they do what they say they will.

We've recently recommitted to them and I would strongly recommend anyone to talk to them about how they can help your business.
The market for SEO agencies is riddled with bad quality. So much so it's hard to know who you can trust. I was referred by a fellow CMO to Artemis and I am so glad I was. They created a super detailed report for us clearly outlining our strengths and weaknesses and where we could improve. Really great value for money and a great bunch of guys.
I first contacted Artemis Marketing in Oct 2016 following disappointing performance from our on-line shop. Justin Aldridge took the time to speak with me at great length about the issues. He showed great knowledge, understanding and patience, identified a number of issues and formulated a plan moving forward. That was the beginning of a partnership that has flourished ever since. My interactions with all staff has been a positive experience, with Matthew and Sara in particular showing that they have the knowledge and commitment to research, understand and implement workable solutions.
I began working with Artemis about 2 years ago. I was attracted to them initially because they had examples of working with companies of a similar size to mine and seemed to get results. I have found that everyone I have interacted with at Artemis to be exceptionally helpful and precise in their handling of my account. I had what I believed to be a good website that had been built a couple of years before but I eventually asked Artemis to build me another site that was modern and SEO optimised, they were very flexible to my requests and worked hard to achieve what I needed. I am very pleased with the result, you can see how good it looks at Keith Barnes Photography. The point of employing an SEO company is to improve rankings and so get more business and this has happened to my complete satisfaction. I had had some bad experiences with SEO companies in the past, honestly I had given money to crooks, so my trepidation entering a new arrangement was high but I have to say that all my fears were dispelled, these people are hard working and genuine with attention to my business. If you need better google rankings and more business use Artemis.
Artemis Marketing, the most effective online marketing company I've ever worked with.

For the last 21 years I have provided professional SEO services to a wide variety of UK businesses. Over this period I have trialed and worked with many marketing companies only to realise that what they say 'they can do' and what they 'actually can do' are two different things. This has always left me feeling somewhat short changed but in late 2015 I made my first contact with Artemis Marketing and things just keep getting better.

I've now got a dozen clients working directly with the guys at Artemis and there's not an unhappy bunny amongst them.

To sum up; a refreshingly honest, trustworthy and experienced bunch of marketing individuals whose work spans all spheres surrounding the world of online marketing.

A polished bunch of professionals that are a pleasure to work with.
I have used numerous SEO companies over the years, all promising to get me on the first page on a Google search. None of them delivered on their promise. Finally I found Artemis. Working with them over the year has been a very worthwhile investment. We are are now on the first page on Google for the search terms we wanted and we have almost 4 times the traffic we had this time last year. Thanks Artemis team :).
I have been using Mike at Artemis and his team for my SEO Management for some time now. I have used a number of other companies, who promised the earth and they did not come through. I was sceptical at first but I have to say the results so far have been great. I am really so pleased, I have just signed over my second website for Artemis to help work their magic on. David Clark, W.E. Clark and Son.
Mountgrange Heritage is a boutique firm of London estate agents who operates in the highly competitive areas of Notting Hill and Kensington. We engaged Artemis following a personal recommendation and are incredibly glad we did. The way they operate is a breath of fresh air in the digital industry. After a previous bad experience we wanted an SEO company who was honest, clear and informative. We didn't want to be bamboozled with complicated spreadsheets containing thousands of keywords and reams of technical data. We wanted a clear action list and a talented team on hand to help us achieve our goals. That is exactly what Artemis have done. They have helped demystify SEO for Mountgrange and in just 8 months have helped us not only improve the whole website but also achieve first page ranking for our main keyphrases. The traffic we get now to the site is of a quality we could only wish for before. We highly recommend Artemis.
We approached Artemis just over a year ago as we were experiencing low returns with our online presence.
Having researched a number of potential companies we took the decision to ask Artemis to provide a proposal based on our brief and we were not disappointed.
Just over a year later our clients have increased but more so the order values have gone up as we are now receiving a higher level of customer spend and feel we are attracting the right type of clients.
Receiving a monthly report on all my progress in analytic changes is fantastic and provides me with an up to date report in detail.
I would have no hesitation in recommending them to anybody.
Having spent lots of money over the years on SEO and Marketing and having had consistently disappointing results, I was extremely sceptical that Artemis could help us.
Following our initial meeting, I commissioned the initial marketing and opportunity report, which was thorough and informative and gave me an insight of the approach Artemis would take.
We have now commissioned Artemis to look after marketing and in only 10 days, we are already seeing results. We have seen larger numbers of visits to the website and also some genuine enquiries, that can only be as a result of changes that Artemis have made.
If you want your business to succeed and getting good google rankings is an important part of that, you can't go wrong with Artemis, they are truly excellent. I was very nervous when I started working with Artemis because I had been burned badly by two previous SEO companies. One that got my site blacklisted and the other that simply lied and could not do the job and had me yoyoing up and down every few months in the rankings, a complete nightmare. Artemis changed all this. I've been with them over 2 years now and I have seen my rankings and business enquiries steadily increase. Everything they have recommended has worked. Their customer service is top notch, these guys never leave you wondering and waiting, they respond promptly and in the early stages when I was compulsively checking and questioning, they were incredibly patient and responsive. I worked with Ade initially who has moved on and I was wondering if they could ever find anyone as good to replace him, it seems Artemis have a talent for choosing good people, I work with Tom now and he is just as excellent and on the ball as Ade was. Working with these guys has been one of my best business moves. I have recommended them to friends. They can really honestly help you succeed at a reasonable price, compared to other overpriced SEO companies.
We've been working with Artemis for 12 months. They are a fantastic partner to work with and step up to meet our challenging requirements! One of the best agencies I've worked with.
We employed the services of Artemis around 4 years ago for our Bathroom company and have been very pleased with the service we have received. Artemis have been a huge factor in the success of our company and in generating a steady stream of good quality enquiries. We have recently opened a Kitchen side to the business and have asked Artemis to help us in fast tracking the awareness and rankings within the market and it is working already. After only a few months we have seen good awareness building and we are ranking on the first page for most of our key search terms. We cannot thank the team enough for their obvious technical skills and also in understanding the commercial aspects of our business and the importance our online presence and rankings play in the our success. Thank you Artemis. Chris Burton MD TBBC Ltd.
The whole team at Artemis has been a pleasure to work with. They quickly understood our business, our needs and the gaps we had. In addition to providing a reliable link-building service, they pulled together a comprehensive audit of our on-site SEO health, including lots of highly actionable suggestions on how we rectify the problem areas. Highly recommended.
Mike and Justin have been absolute stars over the past few years helping my company to realise its full potential with a vibrant and exciting website together with SEO. Most recently Mike and the team have helped me creat a brand new site which I am so proud of. Thanks Mike Justin and Nick for getting my dream off the ground. Lizzie D Rate My Teaching Agency
I stumbled across Artemis several years ago when my website had been wrecked by a previous developer. Justin, and more recently John, have worked tirelessly on rebuilding the site and getting it ranking again. We still have a little way to go, but I have every faith that they will get the website to where it needs to be before too long.
Nichola Adams Corrigo Design
I needed to change my website from my current platform to woocommerce, to help with seo performance. I wasn't keen, having gone through a painful development process with my existing site, taking a lot of input time and many months work with the developers. However, I am so pleased I changed. Artemis made the whole process extremely simple and straight forward. It was all completed really quickly and efficiently, with hardly any input needed from me. I am delighted with the result and only a week later have seen a huge improvement in seo results. Thank you.
I've seen amazing results in our ecommerce sales. Not to mention that each one of the team at Artemis is extremely knowledgeable. Alex, director at Georganics Oral Care.
Steve Joy Golf Swing Systems
I have been working with Mike and Justin and the team at Artemis for just over 2.5 years now. The results for my ecommerce golf products website have been spectacular to say the least. Our visitor numbers have gone up from around 1500 to 7500 per month and sales and revenues have matched this growth as well. The great thing about the team there is that I can call up and bounce strategy ideas around and they are very proactive in helping with this as well as suggesting new strategies for us to implement together. If you're looking for a South east based ecommerce SEO company that actually delivers then I would say definitely give Artemis a call.
Excellent service - high quality, friendly and effective. Very pleased with the new website and the support that we have received.
David Hanley (Crucial Environmental Ltd)
After several years of throwing money at internet marketing companies and getting little return on investment and on the brink of giving up I was recommended Artemis Internet Marketing by a close friend.
In an industry from what I thought was hindered by lots of smoke and mirrors I have finally found a great company to work with. From July last year our organic search ranking has dramatically improved month on month, this is not only due to the quality of work done on our site but in my opinion due to them being several steps ahead of the game.
A full report is received each month with a full breakdown of the work done and time spent on each aspect. This report includes recommendations, suggestions and also valuable news in the world of SEO. I am delighted with this company to date and on the back of this success Artemis are also involved in many other aspects of our online marketing.
They make improvements to our website, keep track of its effectiveness, make us a more visible company, in fact they do so much it's hard to name every helpful thing they do for us. A fantastic group to work with, friendly, punctual and an asset to our work, couldn't recommend them more.
An honest and hard working agency who are prepared to go the extra mile for their clients. Their transparent and structured approach to content marketing is a breath of fresh air; and the reporting you receive at the end of the month leaves no stone unturned. Would definitely recommend.
Martin read - Applications Engineering Ltd
We were lucky to find Artemis after a run of very bad luck with some very poor SEO companies; we are extremely happy with their comprehensive and professional service which has had a tremendous effect on our website visibility and also the fantastic results with regards to sales. Mike is truly a force of nature and what Justin doesn't know about Google isn't worth knowing. They are completely transparent with no hidden surprises and every month we receive a thorough report highlighting traffic to the website and also a breakdown of work performed on the site by them. I cannot recommend Artemis highly enough.
Sarah Cameron Lead On Pet Services
Thanks to Artemis Internet Marketing who not only redesigned my website but saw to it that in just a few weeks I went from being unranked to ranking in the top 3 of many of the key search engine searches. Mine is a small pet services business which launched at the beginning of 2016. Thanks to the work that Mike and the Artemis team have done my website is now generating business for me and in 6 months I have already exceeded my first half year projections.
We first became involved with Mike and his team at Artemis when they built a new website for our company, which we were highly impressed with. They continue to work on SEO for us. Great service and great people to work with - always coming up with new ideas for us. Highly recommend them.
Before getting in touch with Artemis I had used various SEO companies - each one a bit of a disappointment with their false promises and quality of service. However after meeting with Mike he seemed much more on my wavelength and understood what a company our size really needed. Since then I have not been disappointed and I feel that my account manager, Ade Holder, really knows our business, appreciates how busy I am and so takes control when required and is really really helpful. I have recommended Artemis to several companies.
Artemis are the thinking man's SEO company. They offer a safe haven in a rough sea of frankly dodgy and unscrupulous SEO operators who just take your money and run. Their work is for the long term and they offer an excellent service. Our web strategy has been completely changed and improved by their involvement.
We run a small tennis court construction comapny Sovereign Sports, based near Maidstone in kent. We first contacted Artemis around 14 months ago after finding them online and discussing our needs. We had just launched a new website and decided on Artemis for taking on all the SEO work.
From our first meeting everything was explained incredibly clearly and made it very easy for us to understand. Communication is always a priority with Artemis, if ever there are any issues with our site, or any questions we have, Artemis have always replied and solved these issues within a day, mostly within minutes of us contacting them. This goes for advice and problems over and above the SEO aspect of works.

Our enquires have at least doubled within the first year with Artemis, and the way things are going this increase in revenue is set to continue.
Sovereign sports highly recommend using Artemis internet marketing.
We will certainly be using them for the foreseeable future.

Sovereign-sports.
Flexible Health Insurance Brokers Ltd
As insurance brokers we work in a highly regulated industry. Mike and his team took the time to understand our business and the regulatory system under which we operate. They worked closely with us on the design of our new website. We have had a quicker response than we expected and the leads that we have received have been of a high quality. Mike and his team offer an excellent service with great communication and transparency through their reporting.
We engaged Artemis as a start up fencing contractor business. Our website bought in hundreds of thousands of pounds of revenue in the first 12 months. Mike and his team offer a first class service with exceptional communication and great transparency through their reporting. We have recommend Artemis completely.
Complete Interior Design Ltd
Since instructing Artemis for our SEO, we have seen an enormous improvement in our Google rankings meaning increased traffic and enquiries from our website.
To date, Mike and his team have certainly delivered and continue to identify areas for improvement.
I would recommend Artemis to any business who require professional SEO services.
Great company. Firstly dealing with our SEO and ending up building our new website. Thoroughly recommended.
Philip Carruthers BSc PG Dip CHE MRICS
I run a small surveying practice. About a year ago I stated working with Mike Knivett and Artemis. From the outset, I found them to be helpful and courteous and they made the whole process for a non-teckie like me painless. They developed a new web site for me and commenced SEO for which I paid a monthly fee. I was led through the process and kept regularly updated. My Google rankings rose steadily, achieving number one in a couple of areas I was keen to exploit. After about 7 months the amount spent on the new web site and monthly SEO costs had been covered by business that I could directly attribute to the work done by Artemis and I would not hesitate to recommend them.
Paul Scott - Talentmaster Consulting Limited
I started my own consultancy business in January 2015, soon afterwards I found Artemis online and had a meeting with Mike Knivett. His approach was extremely professional, he was able to recommend and execute a new, fully functional, mobile friendly website for my business. The SEO research into my market and competitors was extremely detailed. On top of all this, Artemis introduced me to Email marketing, set up a personal platform and templates for me and then instigated a full campaign. This has produced an amazing return on investment, the information received from recipients allowed me to focus my sales activity on already warm clients. Fantastic advice and I look forward to a long relationship with Mike and his very professional team.
After nearly 2 years of disappointment and a lot of expense wasted on so called SEO companies, Artemis had a difficult task ahead of them to put things right. Back in 2013 Mike and his team offered a realistic plan of action to get us back on track. Today, over a year in we couldn't be happier with the results.

Great communication and professionalism from all the staff and a sound investment for any company.

Kirsty Kerley - Resin Flooring Ltd
Dan Harley - Butlers With Bums
I have been working with Artemis for 8 months now and have seen amazing results.
Having dealt with several online marketing companies before and wasting thousands of pounds, Artemis have really changed my business around and I'm seeing great results.

Highly recommended.
After many years of SEO neglect we finally decided to seek a little help. After a few weeks of wading through the murky SEO waters, we finally came across Mike and his team at Artemis. Their transparency which was very refreshing from the outset. The immediate results was outstanding. I was so happy I even had them design us a whole new website, which I think speaks volumes. The bottom line is - If you require someone to lead you through the whole SEO process in a very professional and transparent way while achieving excellent results - choose Artemis, you wont be disappointed.
Paul Crisell, Practice Manager, Vale Veterinary Clinic, London.
Jim Treacy - Maltaward (Barriers) Ltd
I confirm that Maltaward (Barriers) Ltd have dealt with Artemis Marketing since 2013, during which time they have provided the business with excellent support in the areas of website engineering, site optimisation, search engine analysis and site submission. Their work has been a major factor in our website's success.

We can confidently recommend Mike and his Team as a solid and reliable business supplier, and experts in their field.

Yours faithfully.

Jim Treacy.
We, at Hunters Estate Agents, moved across to Artemis for all of our SEO and PPC management at the beginning of the year and already the results have been excellent. Constant management and advice isn't something I was used to experiencing but I now have a better understanding of this mythical language and we are thoroughly enjoying the results we have had a result.

I can highly recommend their services for anyone looking for an honest and professional internet marketing company.
Since using Artemis, we have noticed a considerable increase in traffic to our web site. The staff have been really helpful and communicate with a personal touch which is really important with business today. The use of this service needed serious consideration for our business and we are so pleased that we have made the investment. Artemis have excelled with value for money, service and quality. Many thanks. Matthew Symmonds BSc. (Hons)MRICS MD of Southdown Chartered Surveyors and Building Consultants.
Looking for an SEO company, I'd done a bit of research and been subjected to a few wispy presentations and finally happened on Artemis, who were like a breath of fresh air.

They listened, got to understand the business and what we were trying to achieve and then presented a plan. This latter was clear and written in everyday language that anybody can understand. It also promised clear reporting and fair billing and that's exactly what has happened every month for the last year.

My aims were to reduce the amount spent on Google Adwords and improve the quality of visitors without reducing (or better still, whilst increasing)their numbers. Twelve months on and Adwords spend has been halved and the number of visitors has remained constant. However, they are now all quality visitors rather than people coming to our site erroneously. As a result, the bounce rate is lower and the time on the site is higher. The value of bookings from the website has also doubled.

So, am I happy to recommend Artemis? Wholeheartedly.
Clair Westwood - Navas Associates Ltd Rics Chartered Surveyors
I can't praise Artemis enough for the work that they have not only produced for us but the work opportunities that they have suggested and instigated for us. They really do understand that if we do well then they do well and they are always helpful and willing to discuss any aspect of marketing regardless how daft my questions have been or how off topic my emails are - they will always reply and offer assistance.

I have worked with (or tried to)several companies in the past and always felt weary and skeptical of the work they say is needed and the cost of it. Mathew and the team listened to what we needed and sent us a plan of action with open and details breakdowns of the work, what it meant and most importantly what benefit it was to us. Their focus was and always has been about getting us results, not their add on's and upsells.

My advice to anyone looking for a marketing company is speak to these guys. We started off with a small budget quite prepared to be let down and we had 2 bookings in the first 2 weeks that paid for their services in month 1, increasing the budget was our idea and we are seeing more and more results as we go.

The combination of flexibility, professionalism, transparency and they are just nice people has shown me I was correct to be doubtful of some companies and I will stalk this company and never let them go!
Since working collaboratively with Artemis to assist our SEO, we have undoubtedly seen an increase in our leads and an impact in our Google ranking. Once sceptical about SEO companies, Artemis has proved us wrong! They are always willing to talk things through and provide recommendations to ensure the very best for our company. We never thought that a form would be so effective in bringing us new leads – a simple recommendation but worth its weight in gold. In addition, Artemis re-designed our website, which is now functional, easy to navigate and looks good too. We would recommend working with Mike and the team.
We had tried 3 other Internet Marketing companies before we found Artemis, and it was 4th time lucky for us. They have been fantastic, always keeping us updated and doing exactly what they say they will do. Mike has been great, and very patient when having to explain things I don't understand (which is often). We approached Artemis to do the SEO for our website, and in 6 months we have seen the number of new patient enquiries double. I can't recommend them highly enough.
I was recommended to Mike and Artemis through a web programmer and I've dealt with them for 1.5 years now. I'm not the most computer or web savvy person but what they've achieved with the work they've done has been very effective at getting me more phone calls and sales from my site which is what I wanted.

They have now just built a new ecommerce website for me as the last one I had was not very user friendly as Mike pointed out. I'm really happy as within 2 days of new site launching I've got orders already.

Mike and all the team are always very quick to answer my frequent questions and I'm very happy to recommend them to any business owner looking for an honest SEO company.
We are now in our 14th year of trading and Artemis is our 5th attempt at using an SEO company that can make a difference to our site. We only started in August but after the initial audit/review we could see what was needed. Now into month 3, we have already seen an impact on our Google ranking - Artemis decided on the keywords that would work and did the work around it to make a difference. So far, I am very very impressed with the service and have already suggested them to other business owners.
We've been working with Artemis for a couple of years now and have found them to be extremely effective and professional in the work they do. We have seen a steady increase in the level and quality of leads arriving from our website which has resulted in our website working for us instead of being just another online presence.
They are very knowledgeable about the services they offer, always able to offer a technical explanation to keep my inner-geek satisfied.
I would highly recommend them to anyone looking to increase the visibility and ranking of their website.
Ardingly BandB is a small business offering accommodation in the centre of Ardingly. When we built our website only a few months ago, it could not easily be found and we had no Google rankings. Mike and the team at Artemis offered to help by giving us a days work, to 'kick start' our business. We have never looked back! From the day they helped us, we were immediately found easily on Google. Artemis gave us suggestions on how we could improve our website, which they took care of. By paying for a day with Artemis, we have been constantly busy all through the summer. In fact now we would really like a day off!!
I was introduced to Artemis by a client and have been very happy with the service and advice I have received from Mike and his team. They first evaluated where my existing website was and talked through how we could make improvements on how it could be improved along with a marketing strategy. The results have been as promised and I would highly recommend them to anyone who takes website marketing seriously and is happy to listen and act on any advice given.
I've run my own web design company for many years now and over that time I've been approached by and tried the services of various SEO companies both locally and nationally.

Every time I've felt let down that their sales hype never lived up to their delivery and results.

I was recommended to Artemis by one of their own clients and since then I've recommended them to various clients of mine, on a personal basis I've been very impressed with how they work and I know for a fact my clients are delighted with the service, the results and extra business they now receive due to my recommendation.

If you want a highly professional company that are also very approachable and easy to deal with then speak to Mike Knivett at Artemis.
I run a firm of Chartered Surveyors and approached Artemis to help with my website and Google ranking. Not knowing anything about the magic science of SEO I wanted someone I felt I could trust.

Artemis were friendly and helpful and immediately produced excellent results. They are always ready to talk things through and I would have no hesitation in recommending them.
Paul Lewis George Ide Llp Solicitors
Artemis were initially engaged to improve our search engine rankings in key areas. As promised they have increased the flow of targeted traffic through the site and increased both enquiries and business.

We have now invested in re-designing our website with them as well, which is currently under construction. The proof pages we have seen so far are fresher and more user friendly. Mike and his team have clearly understood the nature of our business and have applied that, maximising our core areas. The site is on track to be delivered within agreed times and budgets. We found the budget very competitive, particularly given the time taken to understand our needs.

Mike and his team are extremely pro-active and have always been available for queries and to bounce ideas off. No question seems to small or ill-judged.

In a tough commercial market like ours we feel Artemis give us an edge.
We have been working with Artemis now for the best part of a year and have found them to be both professional, efficient, tenacious and any requests that we make our always carried out exceptionally quickly with high attention to detail.
They have transformed a website that had not been touched for countless years, into a modern, informative space that has resulted in us receiving many more customers far earlier than they promised us, they have exceeded our expectations throughout our relationship thus far!
I run a marketing consultancy for SMEs in London and the South-East. Many of my clients often require SEO as part of their overall marketing mix. I have spent a lot of time looking at SEO providers and often find them to over-promise and under-deliver - this is not the case with Artemis. They have a refreshingly honest approach to all client activity - right from the initial brief. They provide great results, and provide reporting that is truly transparent and easy-to-understand. They are still my SEO provider of choice, time after time.
I approached Artemis after being recommended by my brother who has been dealing with them for 6 months or so and has been very impressed.

Sadly like many people I felt very short changed by the companies I had previously dealt with in the online marketing industry and to be honest had been expecting no different from anyone else.

I was extremely pleasantly surprised, Mike and Justin are obviously amazingly proficient at what they do and the work they've delivered to me has been of a very high quality and well within the timescales they promised. Their suggestions and strategy made perfect sense for the first time and it's been a real pleasure to deal with them, nothing seems to much trouble and they talk in plain non technical terms which is what I wanted.

Highly recommended doesn't say enough, give them a call.
Running a psychotherapy practice means that I need to both promote my business, but also maintain a high level of ethics. Two previous 'search engine optimization' specialists let me down creating bad links to my site and essentially working in quite unethical and very ineffective ways. Artemis have been professional and straight talking from the outset - I now have a website that ranks extremely well and receive monthly work reports detailing exactly what work has been done. I am confident that my website is competitive, without compromising on the integrity of my business. Lastly, Artemis have a policy of only taking on clients where their business does not conflict with that of any existing clients, ensuring they work only to promote one business in each sector per geographic area.
Artemis took over our site and within six months we are a totally different company, bookings have doubled and unlike previous SEO companies in Sussex we have dealt with in the past Artemis are always available at the end of a phone. We get monthly review meetings where we get to sit down with them face to face where we get honest feedback on what is needed to move us forward without them trying to sell us upgrades. All in all Artemis has been a great addition to the Style Marquee brand.
I've been dealing with Alana and Mike from Artemis since September 2009 when they wrote my first website for my new business I was launching.

Ever since then they have been instrumental in helping me grow my business and now 3.5 years on we have thousands of unique visitors to our site, we've commissioned a brand new website from them which launches this month and we've opened our first shop in London.

I cannot recommend Artemis highly enough to anyone who wants a professional web marketing company who get results and communicate in simple plain English that anyone can understand.
We approached Artemis in June this year having had several awful experiences over the last few years with previous supposed internet marketing experts which had ended up with our website being heavily penalised and enquiries drying up.
We were very sceptical about the whole industry as no one seemed to have any real world business experience or the ability to communicate in a way we could understand as non tech people, however when we received the initial website report from Mike we were extremely impressed with both the technical knowledge they obviously had and how they put this across in plain English but also how we needed to improve the site from a commercial aspect to generate higher enquiry levels.
It has been extremely hard work for them over the last 6 months and they have gone far beyond the time we pay for each month to get the previous mess sorted out.
It's still relatively early days but with their suggestions, a brand new website that looks amazing compared to what we had before and the knowledge they have given us about what went wrong and why, we are now seeing a large increase in enquiries and are delighted to back on the right track again.
From our perspective having a company that has offices we can visit and an attitude of problem solving and actually getting results we would wholeheartedly recommend Mike, Justin and all the staff at Artemis to anyone who is looking at trying to improve their Google rankings.
We contacted a 3 internet marketing companies in the spring of 2013 with the premise of increasing our online presence. After meeting with two of these companies, we felt that although they had technical knowledge, they lacked the commercial acumen in understanding our business. We then arranged a meeting with Artemis. From the beginning, it was very obvious that they understood not only the technical but also the commercial aspects of our business goals. This meant that we would explain these in commercial terms and they then translated this into a clear internet marketing campaign in which our rankings have increased month on month and new enquiries are up 50%. This has generated new capital which we have re-invested into creating a new website to further strengthen our online presence. Thank you Artemis for your help and understanding to my demands over the past 6 months. You have played a major part in the success of our business and 2014 is looking like a promising year!!! Chris Burton Director TBBC Ltd.
Mike and the Artemis Team are second to none in their field of expertise. When they re wrote our Web Site and optimised our Services on the Internet our enquiry level went into a steep exponential upward curve. They are constantly engaging with us in trying to understand our business and the profession in general and suggest new and innovative ways for us to push on in our business marketing, through the Internet. I have personally recommended Artemis to numerous personal and professional contacts of mine, sure in the knowledge that they will be well served and glad of my introduction. Brian Gale - Brian Gale Surveyors.
The Window Shutter Company
We had been trading just short of a year when we contacted Artemis with regards upgrading our already visually stunning but poorly ranking website.
The unique client report system, which shows the monthly work log, their knowledge and the reputation for success made them stand out in our search for an SEO specialist.
The results have been well worth the costs as our site has seen a 300% increase in traffic.
We have been impressed by the service and are happy with the help and the ability we have been given to make changes to the site ourselves.
We would highly recommend Mike and his team and are very happy with the choice we made.
Our new website looked very nice but sadly after many months still didn't rank anywhere in Google, we approached Artemis and having decided to work with them they produced a detailed review of the site and then implemented the changes required, the results were amazing as our site appeared on the first page of Google for many of our most important keywords within a matter of 4-6 weeks. They are now concentrating on link building and we have been very impressed with the quality of the articles they write and the positive impact these links are having on our rankings.

Mike and the team are also very proactive with suggestions and have recently suggested some new strategy ideas for new content on the website which we are very excited about and should produce a good new level of enquiries from an area that had been previously overlooked by ourselves and our web company.

The reporting we receive each month is very detailed and helps us understand exactly what they have been doing for us.

I cannot recommend them enough for anyone who is looking to promote their business online.
I run my own driving school, and only went independently in October last year. My website rankings were very low, not even on the first 20 pages to begin with. So come February decided it was time to employ someone to develop the marketing side of things. From our very first phone call, Mike of Artemis has been honest and forthcoming with ideas. Within 3 months, I am on the front page of over 10 search results. They work to the budget I want, and are ready to answer any questions at any time of day! I would happily recommend Mike and Artemis to anyone!
We are writing to confirm how pleased we have been with the service we have received from Mike, Justin and the team at Artemis. We have found their approach to be very pro active and responsive and their suggestions and advice extremely valuable and helpful. Our google rankings have significantly improved and overall we are delighted with the positive changes that have been made to our website.

Jonathan and Christine, Apple Cleaing.
We had instructed a web design company to revamp our website and then contacted Artemis shortly after the new site went live as we were looking to work with a local SEO company.
We were horrified to find out that the web design company we had employed had destroyed our Google rankings by not ensuring certain basic guidelines were followed with regard to page name extensions etc. They also removed many of our product pages as they felt this made the design much better!
Mike and the team at Artemis showed us the negative impact this had had on our search traffic and then provided a detailed plan to rectify this.
They have since built a completely new website for us with far more content and all of our products are now back on the site, all coming in at a far cheaper cost than the web design company we first used.

We have now been working with Artemis for four months on our SEO strategy and whilst our industry is extremely competitive online we are already seeing some really impressive results. We are getting sales enquiries from our website for the first time and have already converted these enquiries into sales.

On a personal note, having dealt with numerous agencies in the past, I've yet to find one quite so proactive and straight talking as Artemis. Therefore I would strongly recommend anyone looking to employ the services of an SEO company to get in contact with them.
Amelia Stone - Marketing Manager
Overline (Business Communication Solutions)
Being a small hotel business in the Medina, Marrakech we are very dependent on potential guests finding us on the Internet. For several years we have spent relatively large sums on Adwords and were not too Google visible organically either. Artemis have taken our website (& Webmaster!) by the scruff of the neck and within days had dramatically reduced our costs whilst at the same time increasing our hits several-fold. Very impressive and so good to speak to people who patently know their craft and furthermore if they say they will do something actually do it.... On time!
The Physio Therapy Centre had a lovely brand new website, but it was only when Artemis got involved that it was shown to the world. We had no idea about SEO's, but who needs to know when Artemis will sort it all out for you. They are the most efficient proactive company I have ever worked with. No sooner said than done. It is so refreshing to have a business that delivers without having to be chased and followed up all the time. In fact they are the ones that now chase us!!
We were complete novices when it came to SEO for our site. The Artemis team combined simple, straightforward common sense advice as to the steps we should take, how long we should expect to wait to see results, and - crucially - offered us a package that we felt was good value for money.

Since they were appointed, the Artemis team has worked flat out to achieve our goals. We can't recommend them highly enough.
Quality lead generation in our business is very important and I am delighted to say that having worked with Artemis for the last 9 years our business has benefitted. Equally as important is the.
Regualar review that takes place thus ensuring our objectives always remain high on the Artemis list.
I have no hesitation in recommending Artemis to your business.
Steve Tiley.
Moneycorp.
Mike and the guys at Artemis have been running our PPC campaigns for many of our lead generation websites for a few months now and I have been suitably impressed by the results they have managed to achieve.

I thought my campaigns were highly optimized after a few years worth of in house management and constant review but the tweaking they have undertaken has had a significant uplift on my conversions and a lower lead cost!

I shall be passing over the rest of my campaigns to Mike which will enable me to focus on other areas of the business. I can't recommend their results and their service highly enough.
These guys know their onions and they deliver on what they contract to do which is rare in their industry.

Early days with regards the SEO work they have done for us, however the number of enquiries started to grow within days of the first tranche of work they did for us.

We are also using them to manage a Pay Per Click PPC campaign for us and that is beginning to shape up and look very promising.

If you are looking for a team that delivers on their promises then look no further, the guys are good as they say they are!

Jeff Earl.
AHM CLiKAPAD Ltd.
Our website was not getting any traffic until we started working with Artemis Internet Marketing, they provide some very good copy and go to work on all the little things the site needed that we had overlooked.

Within weeks we were ranking number one on Google for the keywords we were targeting and it has resulted in direct new business because people can now find us.

We are now working closely with Mike to ensure the site stays top.
We came to Mike through recommendation and were not disappointed. Within a few hassle free days Dollar Bedding Limited had a first class, user friendly, website up and running! We cannot thank Mike and his team enough for the time and effort they have put in for us. We are so impressed we have now asked Mike to run all of our ongoing email marketing. Great value for money and would certainly recommend without hesitation.
John Allinson Parkland International Language School
I had not been entirely happy with our website's performance and I approached Artemis for an analysis of the site's seo needs. Mike and Justin pinpointed the inadequacies of the existing site and suggested the way forward in a manner which inspired me with renewed confidence. Without losing any time, they developed a completely new website, designed not just to be crisper, visually more appealing, more user- and client-friendly, but also to be much more conducive to effective seo.
The proactive approach of the Artemis team and their dynamic can-do attitude have been just what I needed as owner of a small business operating in a very competitive field. It is very good to have quickly acquired the support and friendship of Mike and Justin. To benefit from their extensive skills and experience was already greatly appreciated – to have had their genuine and ongoing interest and concern to get the website producing the goods properly has been the icing on the cake.

John Allinson, Principal and Proprietor of Parkland International Language School.
Mike and his team have worked wonders for my business. I'm no longer struggling to secure jobs and they keep coming and coming.
Previous SEO companies had me very confused and I never felt like I was getting anywhere. Artemis provided a very straight forward service and I was finally able to understand everything I needed know.
I can now see myself appearing at the top of Google and the calls keep coming- The results speak for themselves.
Artemis Internet Marketing have taken care of all aspects of our internet marketing for more than five years and have found their service to be efficient, friendly and at all times extremely professional. One of the many great qualities of Artemis is their personal approach and the fact that they are proactive in the way they work. Mike Knivett and his team have always been upfront and highly approachable at all times which is one of the many reasons we are so happy to recommend them.
Have been working with Mike and his team for around 4 months now and am so pleased with the results they are generating! They really have been great at maximising my exposure on Google and in a very short space of time there have been great results.
As a web development company we often have clients whom require specialist SEO Services. We have worked with a few SEO companies in our time and cannot recommend Artemis any higher. They take a customer first approach and have a high level of transparency ensuring that they are accountable for the success of their services. We hope that we will continue to work alongside them in the years to come.
We've been working with Artemis for over 3 years now and are very impressed with both their level of technical knowledge and understanding but also with the 'easy to understand' communication and results.

We have worked with several SEO companies with mixed experiences, usually with the promised results not being delivered. With Artemis however results have been great and we have had full clarity over the whole process.

We would strongly recommended using their services to anyone looking for fast and long lasting results.
When the market changed from paper adverts to online, we had to move with it.

We called on Artemis (having worked with Mike in Spain on various projects) to help over the last 5 years and found their advice and strategies invaluable. Some small jobs, some large, but all dealt with in the same professional manner.

Mike at Artemis helped me grow my knowledge of online marketing and I have been more than happy to refer him to to various friends who have also been very happy.

For the websites that I run, we have seen our organic listings go up - with all now in the top 3 for Google for our required search term. This SEO investment meant that we now spend far less on pay per click advertising - making it cost effective.
I have been working with Artemis Marketing for over 5 years and during this time we always ranked 1st 2nd or 3rd on Page 1 of Google for furnishing enquiries for second homes in Spain. We received 1000´s of genuine enquiries and Artemis also gave us advise on other marketing strategies and how to make the most of the data that we had received. Unfortunately this business has changed shape due to the general economic crisis, but I would highly recommend using Artemis if you wish to let experts guide you and drive your sales.
Having been in financial services for many years we have always had a website for having a website sake but more as a point of reference than anything else. Having heard so many stories about how other businesses within our own sector and outside have shelled out on the latest internet requirements for their business with little obvious return have always avoided the subject.

This was until Mike of Artemis came along and provided us with the reassurances (but not promises) that we needed to push us to do something.

The results have been nothing short of amazing, even Mike himself was surprised by the speed of how effective the changes and additions they made to our site were effective.

Now we actually receive business from our website and have a better working knowledge of how effective our site is and what people look at and how long for !

Would highly recommend Mike and Artemis Marketing.

John Whyte, Whyte Financial.
We didn't know much about SEO and discovered Artemis on a google search. Found Mike very helpful, clear and concise and our ranking has improved significantly.
I found Mike and his team after being ripped off by a different company. He looked at my website and advised me of what was needed to get ranking higher, how long it would take and the approximate cost. Everything was clear and upfront and Mike has been true to his word. We are now receiving more internet traffic and our sales have risen dramatically thanks to Mike and the magic the Artemis team has worked.
I can't recommend Artemis highly enough. Easy to approach and happy to explain all the jargon, very professional and a top team. Thanks!!
Coach Hire UK Europe Ltd. , cannot thank Mike and his team enough for the great work they have done on our website and marketing campaign! In just a few months our sales have increased and enquiries have more than doubled! Always approachable, easy to talk to and great ideas - that's Artemis Internet Marketing.
I used Artemis to make and host my web site for Simply Driving Lessons. The work was quick and to a very high standard. They now deal with all my SEO services and have been able to rank my site high on page one of Google. I would recommend Artemis to any body looking for web site design and SEO services.
Rated the UK's no.1
SEO company












Let us help you increase your enquiries, sales and revenue from your website
Since 2004 we've helped over 150 small-to-medium sized businesses substantially grow the revenue they generate from their websites. Find out how we can increase your enquiries and revenue.
Get In Touch Today
Contact Us
If you are interested in working with us at Artemis, please get in contact with our team today. We have years of experience and knowledge and can help you with any marketing.