Top 3 Page 1 Google Rankings
The
Problem
Crucial Environmental approached Artemis in 2016, after having had negative experiences with previous digital marketing agencies. Their objectives were two-fold; improve their rankings for asbestos surveying terms across the South East, and expand their online reach by targeting new geographic areas.
Currently, their geo-targeted pages were difficult to locate, and they were not optimised properly to achieve these objectives. This was detrimental to their online visibility for local search queries.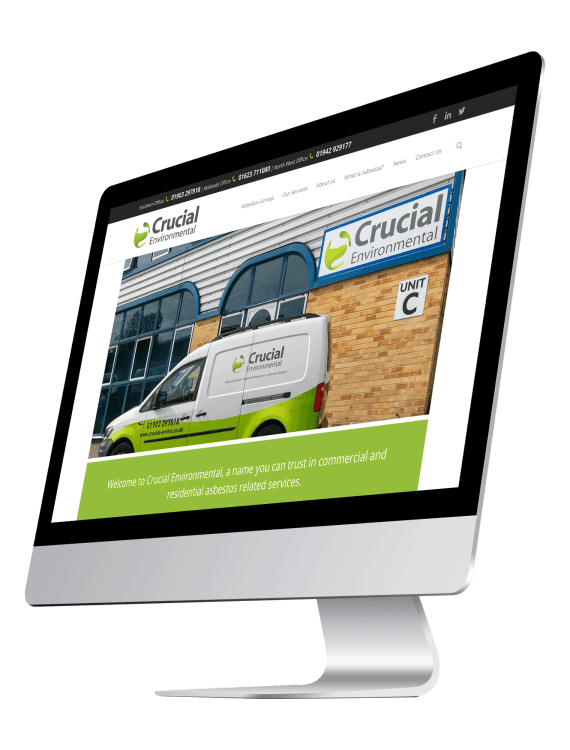 The
Solution
Artemis devised an SEO strategy that involved revamping all existing geo-targeted pages in London, Sussex and Surrey with fully optimised content unique to each location.
After monitoring the success of these initial changes, we expanded their online geographic reach by creating new pages for locations in Hampshire and the Midlands. To improve navigation, we created a
new 'Areas we Cover' page complete with a coverage map and links to all locations.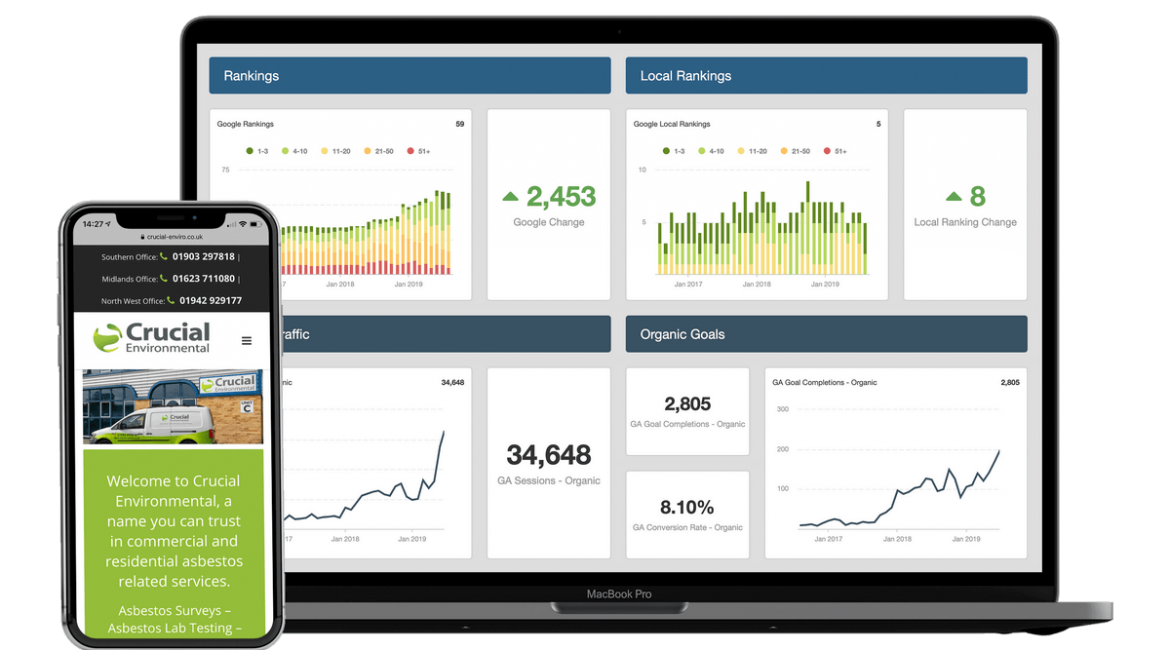 The
Result
Since implementing our local SEO strategy, Crucial Environmental have experienced fantastic growth. They now rank in the top 3 for 24 geographic search queries including 'asbestos surveyor Kent' and 'asbestos surveyor Sussex'. By refreshing their core asbestos service pages with high-quality, SEO focused content, we also witnessed a surge in their traffic. When Crucial Environmental first approached Artemis, they were receiving less than 200 visitors each month. Now, they regularly receive more than 2000 visitors. They generate over 100 monthly enquiries, and this subsequent boost in revenue has enabled them to expand their services nationwide.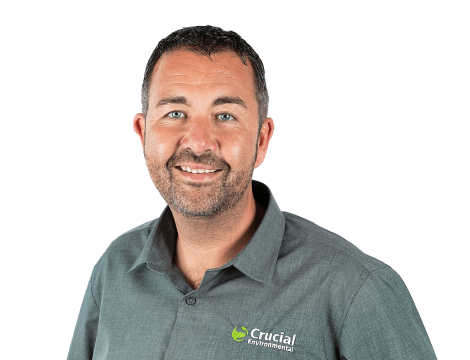 Our organic search ranking has dramatically improved month on month due to the quality of work done on our site. A full report is received each month with a full breakdown of the work done and time spent on each aspect. I am delighted with what they have achieved.
Dave Hanley
|
Crucial Environmental
Let us help you stand out online
Since 2004 we've helped over 250 small-to-medium sized businesses substantially grow the revenue they generate from their websites. Find out how we can increase your enquiries and revenue.
Free consultation