Artemis supports Kangaroos at Christmas Tree Festival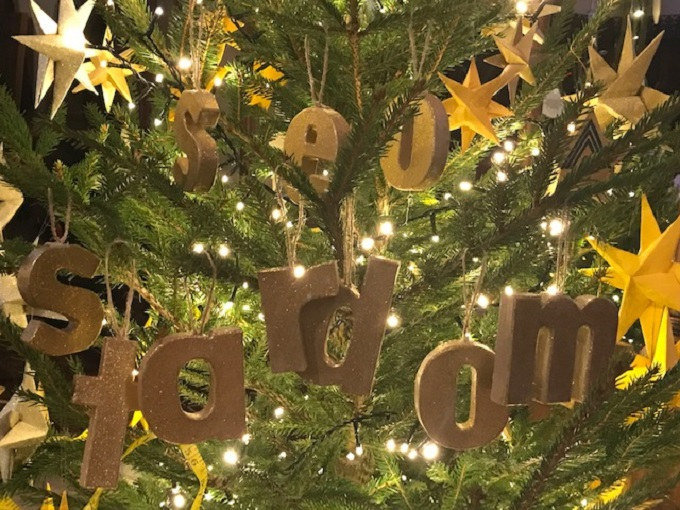 We are delighted to be supporting our partner charity, Kangaroos, at the Cuckfield Church Christmas Tree Festival at the parish church of Holy Trinity. This year, the festival is partnering with Kangaroos to raise much needed funds for this amazing charity, so we of course wanted to be involved.
Every year local businesses sponsor trees at the festival and half of the funds raised go to the chosen charity. Businesses are invited to decorate a tree in the church either to a Christmas theme or to represent their organisation.
The first festival was held in 2003 and due to its tremendous success, it has become an annual event the local community look forward to every year.
Artemis have sponsored a tree at this year's festival for the first time in support of Kangaroos. We decided on our theme 'SEO stardom' and to represent the ethical side of our business we voted to handmake all of our Christmas decorations (not a plastic decoration in sight!). Well done to the Artemis crafters! You did a great job!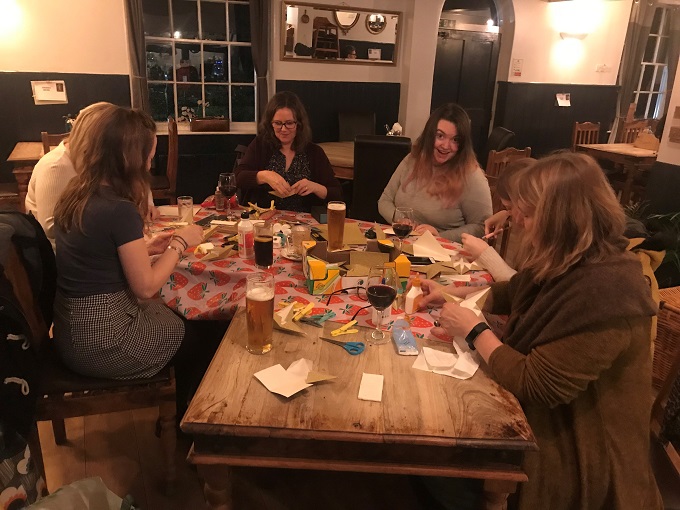 A bunch of the Artemis team have been busy over the last few weeks getting together (at the pub) to make a zillion stars (well not a zillion, but it felt like it!) and today we headed down to the church to decorate our tree, ready for the festival which runs over this coming weekend (Friday 7th December – 9th December).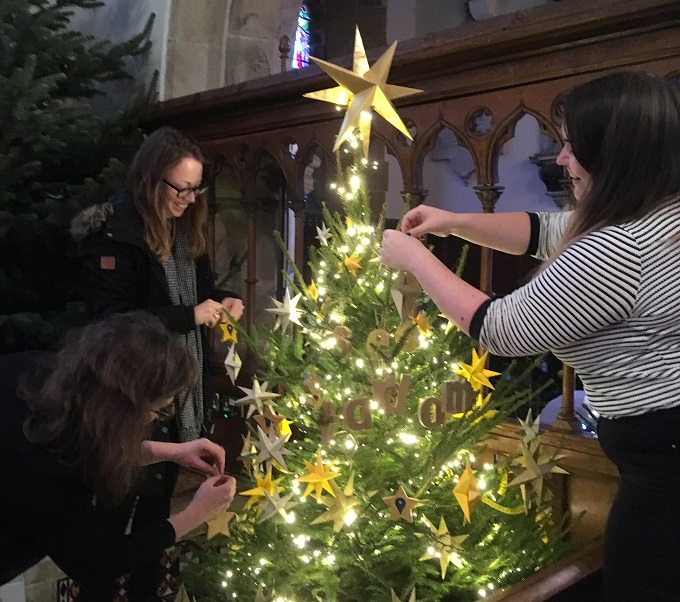 We were blown away by the wonderful displays and we think we did an amazing job with our tree too.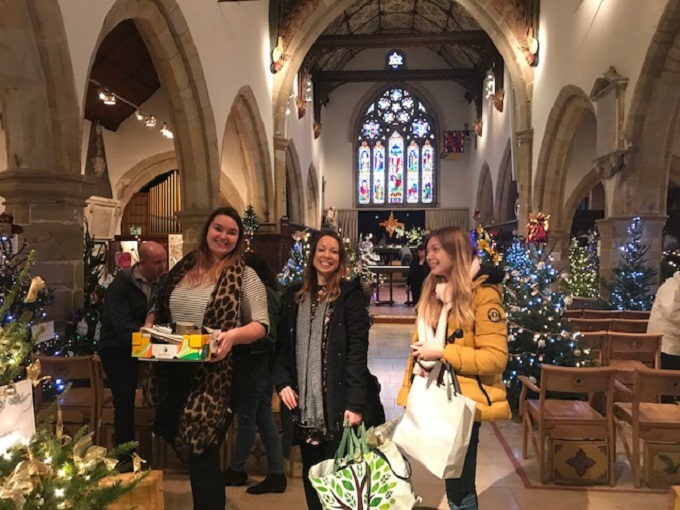 Please go and support Kangaroos this weekend. There is a rich music programme running all weekend with choirs, instrumental performances and singers. See the programme of events here. We can't recommend this event highly enough.
Pop in and see our tree. Some of the Artemis team will be there on Saturday afternoon helping out on the Kangaroos stall. Do come and say hello if you can make it. It's the perfect event to get you in the Christmas spirit.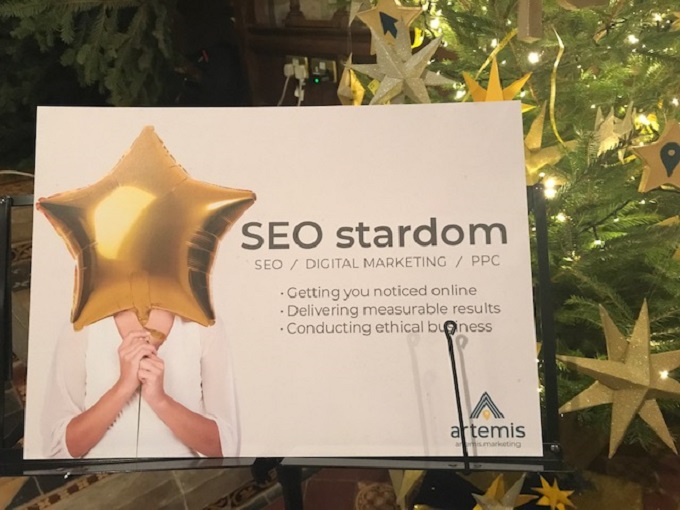 We've been really proud of our efforts to support Kangaroos over the course of 2018, raising nearly £6.5K. Kangaroos run fun and social activities in a supported setting for children and young adults with learning disabilities and we know how much this charity means to the young people and families who use their services.
We are looking forward to working with Kangaroos in 2019, which will be their 25th anniversary year and hope to smash our fundraising target of £6K again next year.