Artemis Supports the Burgess Hill Community Food Bank this Summer 
The cost-of-living crisis is extremely apparent right now. Many of us are feeling the impacts of these extra expenses, but for some, there is little financial headroom left to pay for the daily essentials we take for granted. Here at Artemis, we wanted to find a way to support families in our local area during this challenging time.  
Burgess Hill Community Food Bank
The Burgess Hill Community Food Bank is a fantastic charity that collects non-perishable food donated by the local community and distributes it to people who need it most.  Over the last month, everyone at Artemis has been doing their bit, whether it be by cleaning out cupboards, or adding a little bit extra to food shops, to pull together a collection of daily essentials from food and drink to toiletries and cleaning products. 
 Yesterday we had the pleasure of visiting Jane, Victoria, Penny, and Rona to drop off our collection. Whilst we were there, they showed us around the food bank and explained in more detail the work they do to ensure their donations get to families in need within Burgess Hill and the surrounding areas.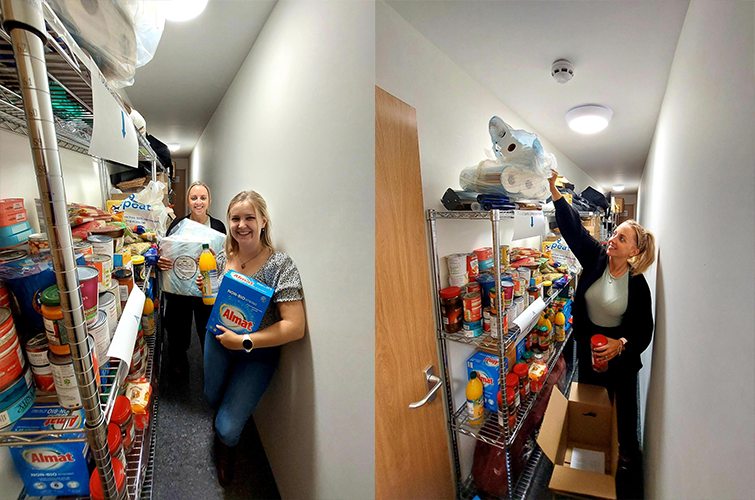 How Can You Donate?
Despite the ongoing support they receive from the local community, they are still in need of donations, particularly toiletries and cleaning products such as washing up liquid and tablets and clothes detergent along with long-life milk and diabetic foods. A treat or two wouldn't go a miss either! 
 So, if you are able, please take an extra look in your cupboards, or add a little bit extra to your next shop and donate. Every small donation is hugely appreciated!