Artemis to Sponsor Hurstpierpoint FC for 2023/24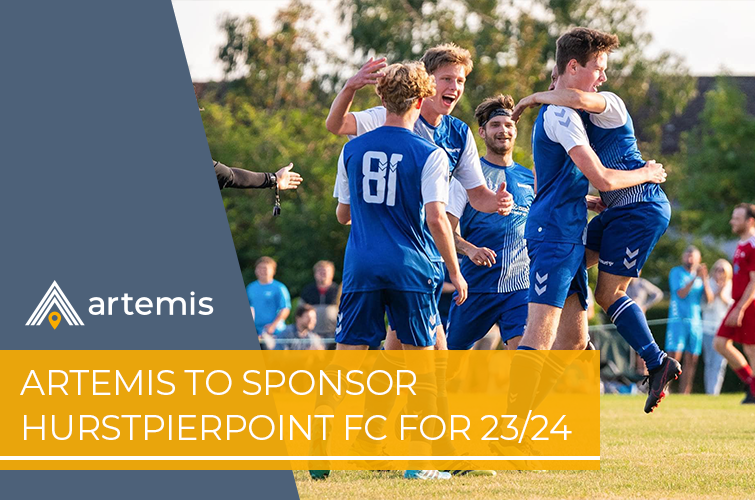 Artemis are thrilled to announce that we will continue our sponsorship of Hurstpierpoint FC for the 2023/24 season.
Hurstpierpoint FC is truly the heart of the village, with several adult and youth teams across multiple leagues, as well as walking football for over 50s. The club brings together players of all ages and provides an inclusive environment for competition, exercise and connecting over a shared love of football.
In addition, this year we will also be sponsoring Hurstpierpoint FC's walking football team for the first time, as part of the Major Club sponsorship.
Hurstpierpoint FC finished 6th overall in the 2022/23 season, winning a total of 7 games (including a 7-0 victory away at Roffey Dev), and scoring a total of 44 goals, the joint second highest in the league. The club is now committed to hitting the ground running for the next season.
As an SEO and digital marketing agency deeply rooted in the West Sussex community and the surrounding areas, we are honoured to support this historic local football club that was formed back in 1886.
As quoted by Artemis Technical Director Justin Aldridge: "Hurstpierpoint FC is an integral part of our community. We are proud to once again stand behind this club and help enable their continued growth and success for another year."
Supporting grassroots clubs like Hurstpierpoint FC allows us to give back to the West Sussex region that has given so much to Artemis over the years.
To be given the opportunity to sponsor a team like this fills us with immense pride and continues to shape us in what has proven to be a testing and change-filled year. It allows the football fanatics among our team to sink their teeth further into a fervent passion of theirs!
We look forward to cheering on the teams and engaging further with this remarkable local football club in the year ahead. Come on you Blue Dogs!