Five Ways to Give Your Branding a Spring Clean
It's no exaggeration to say that the Covid-19 pandemic and resulting lockdowns have been extremely tough on businesses in all industries. Those that have managed to keep their head above water have almost certainly lived through an extremely volatile marketplace and faced challenges that they never expected.
However, there is hope on the horizon. Restrictions are being lifted, and the rollout of the vaccine has been speedy. This has given businesses the opportunity to plan towards a successful year. To do this, you need to start to think about what you are going to need; and it is really worth considering the benefits of great business branding.
Branding evolves naturally over time, but if you don't take the time to think about it and refine it, the essence can be lost.
So, now is the perfect time to give your branding a good spring cleaning. Freshen it up for the year ahead and enjoy a more prosperous 2021. Here are five ways that you can refresh your branding this spring.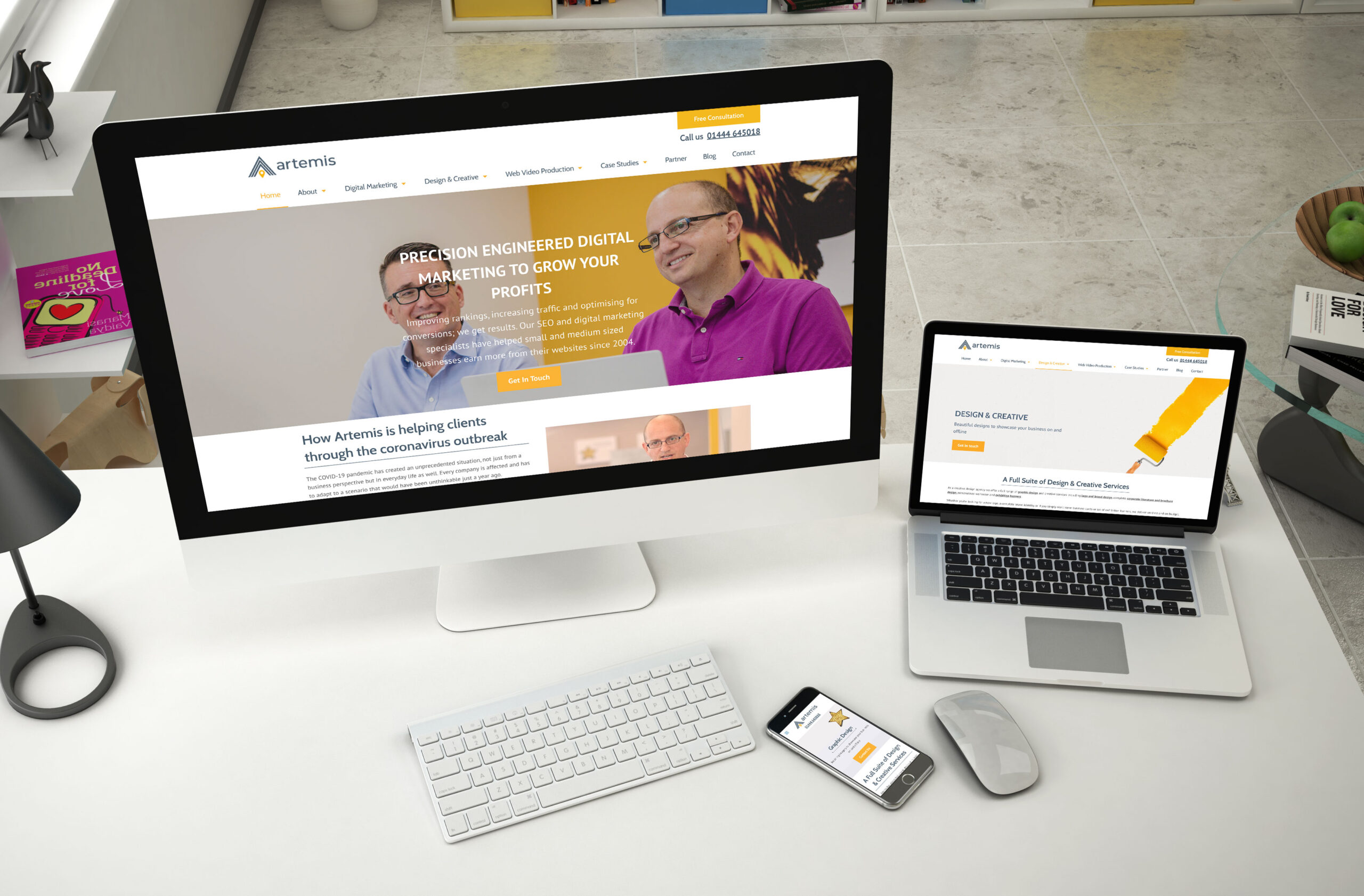 Consider your target audience
Your brand tells your audience the kind of business you are, but that works in reverse too; the wrong branding can put people off your products and services. This is unfortunately sometimes the case for organisations, as the audience can change over time, while the branding stays the same.
When you come to freshen up your branding, it's worth really thinking first about who your target audience is. There have been big changes to many marketplaces over the Covid-19 pandemic – you need to be sure that your position in the market is still reflected in your branding.
Formulate your brand guidelines
Your branded materials can get diluted over time. If you have different people working on graphic design, social media, web design, email marketing and all the other various channels, it can be natural that each person will put their own spin on the best way to market the company. That's why you need to clearly set out your brand guidelines.
Consistency is vital in branding. Create a document that clearly sets out guidelines on the fonts, brand colours, logos, and use of imagery. This allows all elements of your marketing – whether in-house or external – to be consistent.
Update your logo
Your logo is important. You might have had your logo for a long time, and may feel that it has some level of brand recognition. But it is also worth noting that if all of your competitors have stylish, modern logos, it can leave your company looking out of place and behind the field.
If now is the time to have your logo redesigned, you can incorporate elements of the previous iteration, whilst refreshing the look of your business. This can double as an excellent time to rethink or just tweak your brand colours.
Get your branding work done professionally
Any branded work looks best when it is done professionally. Just because you have used Photoshop a couple of times doesn't mean that you are ready to make high-quality branded materials used for your marketing work.
If you don't have the tools in-house to have graphic design work or other specific branded work carried out, it's definitely worth outsourcing.
Rethink what you offer
Your products and services are a big part of your branding too. With such big changes occurring due to the pandemic, it's only natural that you might to consider rethinking some of the things that your business offers.
This is because it ensures your company still occupies the same area of the market that it did before – you have to evolve with the times. For example, marketing agencies need to be aware of the massive upsurge in interest in eCommerce platforms. Failing to offer eCommerce expertise as a digital marketing business could now leave your brand looking outdated.
 At Artemis, we offer a full range of branding services, from logo design and professional photography to customised web design incorporating all of your brand guidelines. If you would like to learn more about how we could freshen up your brand, contact our experienced team today.