How to leverage E-A-T for SEO Success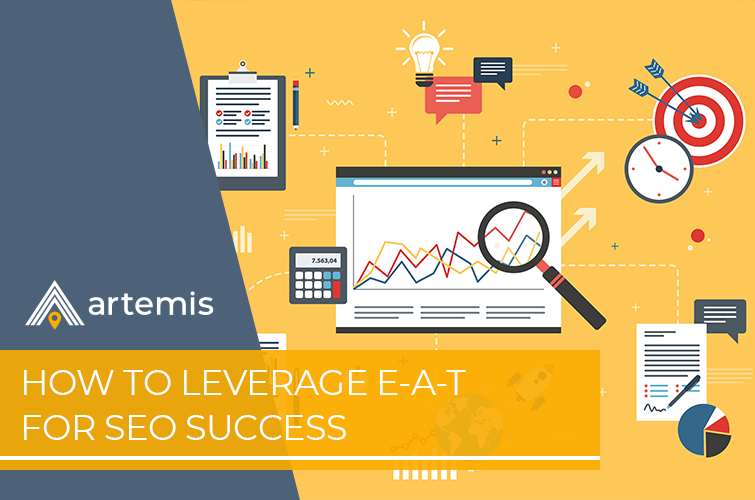 We've known for many years that providing users with high quality web content is essential to any digital marketing strategy, helping you generate more traffic for your site and earning trust from your target audience. But it also plays a role in your Google rankings and could be instrumental in establishing a stronger online presence. The trick is paying attention to E-A-T – but what is it and how do you implement it for better results?
What is E-A-T?
E-A-T stands for Expertise, Authoritativeness and Trustworthiness, and it's a model that is derived from Google's Search Quality Evaluator Guidelines. These guidelines are geared towards highlighting the foundations of a Google-friendly web page.
When it comes to SEO and content creation, paying attention to these three words could have a huge impact on your Google rankings. Google particularly values these descriptors when it comes to what it calls 'Your Money or Your Life' content – the type of information that could impact someone's happiness, health or safety, or financial stability if it was inaccurate, untruthful or deceptive.
Steps to demonstrate E-A-T successfully
You're a specialist in what you do, but how do you display that knowledge and experience to ensure your website performs strongly? Showcasing your expertise, authority and trustworthiness not only improves your rankings but it builds credibility among your audience and earns the trust of potential customers.
Here are some tips on creating content that meets the E-A-T guidelines:
Keep content up to date
Google loves fresh content, so the first step to adhering to the guidelines is to make sure you're frequently creating content that's relevant and topical, and that you're updating existing content on your site so that it's up to date with the latest information. Neglecting this could be seen as misleading your audience, which could impact your trustworthiness.
Spend time building links
You want strong websites with high levels of organic traffic to link to you, so spend time creating valuable content that is worthy of being linked to. Finding opportunities to build your mentions and share your expertise can be incredibly effective, and that's where a strong link building strategy is essential.
Manage your online reputation
Reviews are a highly effective tool in building a strong online reputation, and customers rely on them to make informed decisions. Now's the time to develop a strategy for obtaining reviews from your clients to highlight to Google, and prospective customers, that you're a reliable resource. The more positive reviews you have, the more likely Google will view your business as credible and authoritative.
Cite your resources
Transparency is everything when it comes to your content, so make sure you're backing up your claims with authoritative sources and build up credibility within your own team by highlighting the expertise of your team through your About pages and bios.
Every page needs a purpose
Your goal is to benefit the user every step of the way, so make sure that each page on your website has a clear purpose and that the content on the page fulfils that. In order to build trust, your values and mission need to be very clear, and you can achieve this by making sure each page is helpful and straightforward. Understand what your audience is trying to do and explain how you can help.
E-A-T matters more than you may realise
E-A-T can be found throughout Google's documentation and guidelines, and it's no secret that it plays a key role in how the search engine ranks websites. See this as an opportunity to show off your expertise and enhance your brand, all while building trust with your audience. Optimising your content for E-A-T doesn't just help your rankings but it also makes it easier for your audience to understand your brand and trust you.
As experts in digital marketing, we know what's needed to build your brand and improve your rankings. We can create bespoke SEO solutions that will help you meet the E-A-T standards and increase your search rankings. For more information, please contact us today.