Kangaroos' fundraising fashion show a resounding success
At Artemis Marketing we are really proud of our developing relationship with local charity Kangaroos, who run fun clubs, activities and trips away for children and young adults with learning disabilities in Mid Sussex. We are delighted to be supporting a charity making such a difference to people's lives in our local community.
We were invited to attend the Kangaroos' fashion show fundraising event at Bolney Wine Estate café last Thursday. The event was organised by Kangaroos volunteer, Jackie Flynn along with Helen Hitchcock, owner and founder of clothing company, Sakala. As always, Kangaroos' fundraising coordinator Samantha Norgate was on hand to offer her support.
The fashion event was organised to raise funds and the profiles of two very worthwhile causes – Kangaroos, and the charity arm of the Sakala clothing range, Helping Elsewhere, which funds and runs a number of Indian and Nepalese educational and development projects in and around Goa.
Eight of us lovely ladies from the Artemis team jumped at the opportunity for a night out and a chance to be involved yet again in raising money for great causes. And what a fantastic evening it turned out to be.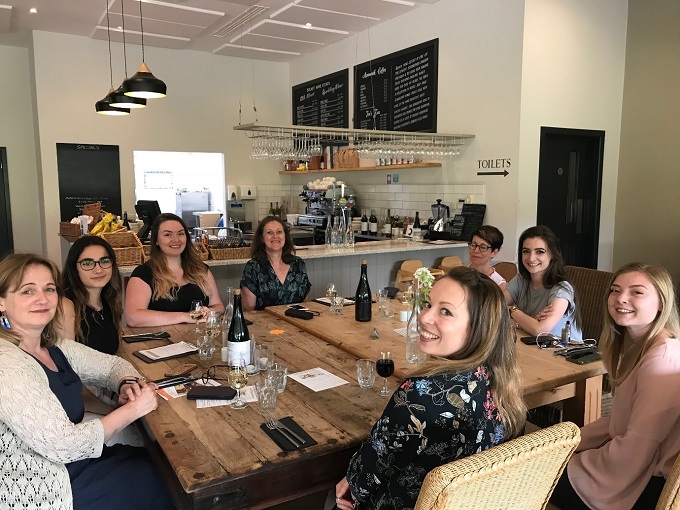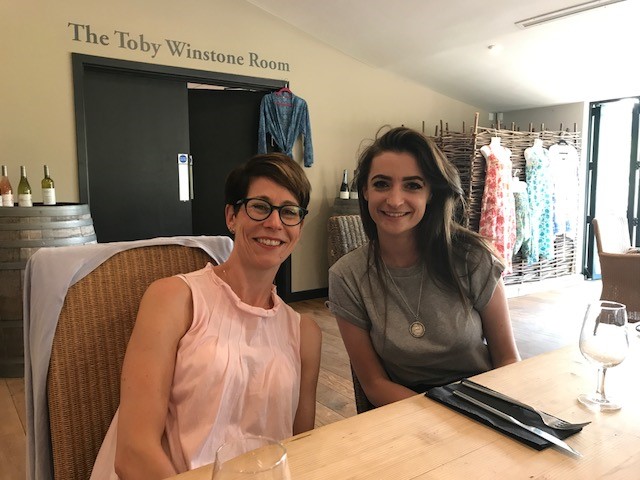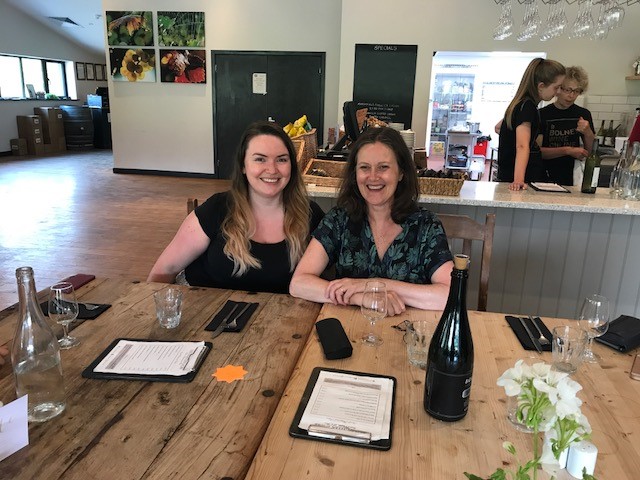 The night kicked off with a glass of the Estate's own wine, which we enjoyed while we heard more about the evening ahead. We were treated to really heartening tales of the charity work being carried out in India by Sakala's founder Helen Hitchcock. This is a woman with an incredible heart doing wonderful things in India, as well as supporting great local causes here in the UK, such as Kangaroos.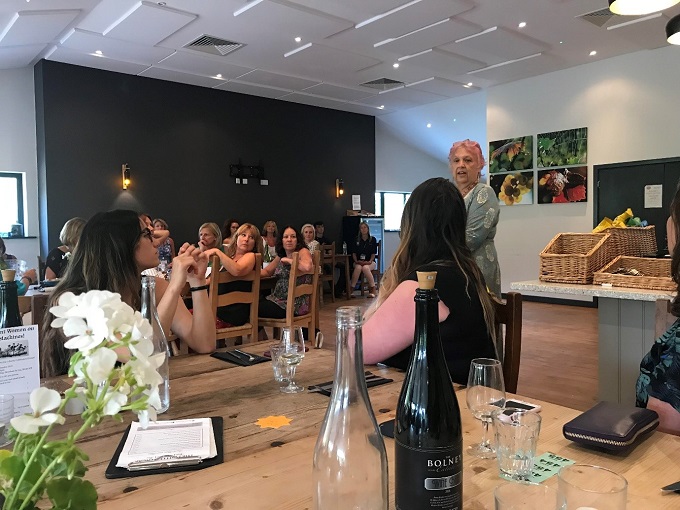 While we topped-up on wine and ordered some great tapas food from the Bolney kitchen, we watched the fashion extravaganza showcasing a beautiful range of ethically-produced Indian cottons from Steyning-based Sakala. The clothes were modelled by a team of lovely ladies, while Sakala's founder Helen gave us a running commentary on the styles and detailing.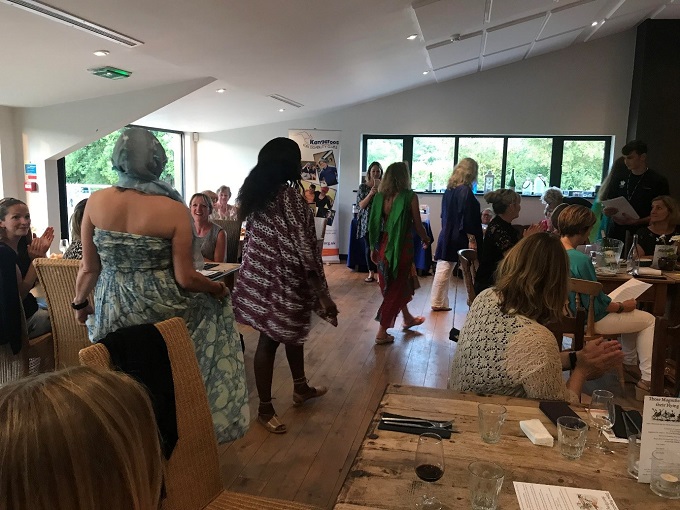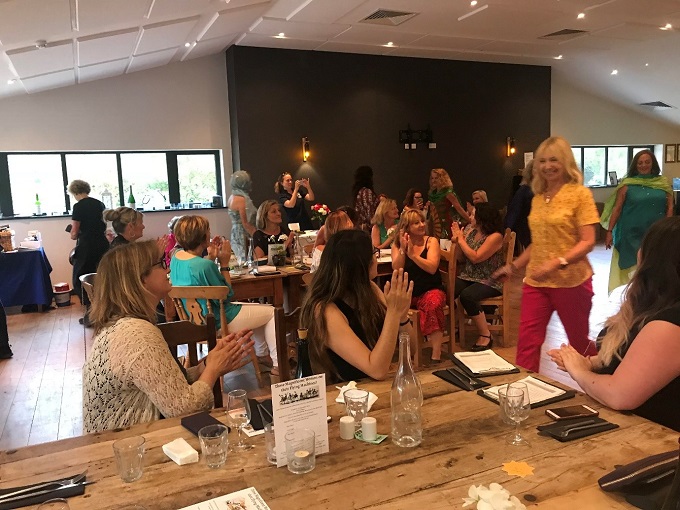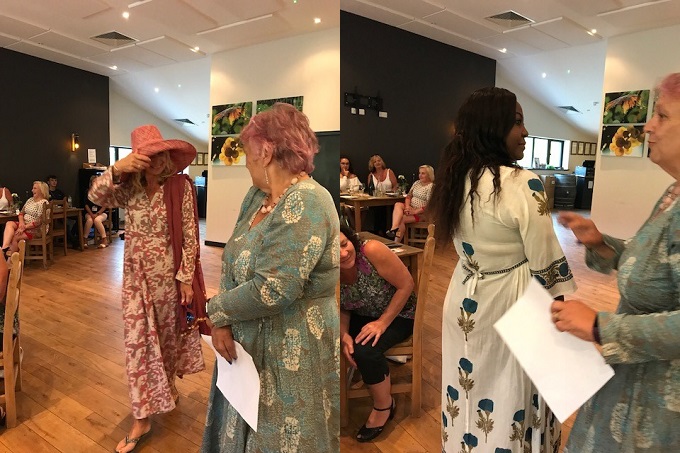 After the show we were able to browse the clothing, jewellery and homewares collection and buy (and boy did we buy!). Sakala's clothing is defined by a range of wonderful ethnic prints. The pieces, ranging from harem pants to kaftans, dressing gowns, pyjamas, scarves and dresses, are quite simply stunning, beautifully made and perfect for the latest British heatwave! Arbonne, botanically based beauty products, were also on offer, as well as a range of essential oils.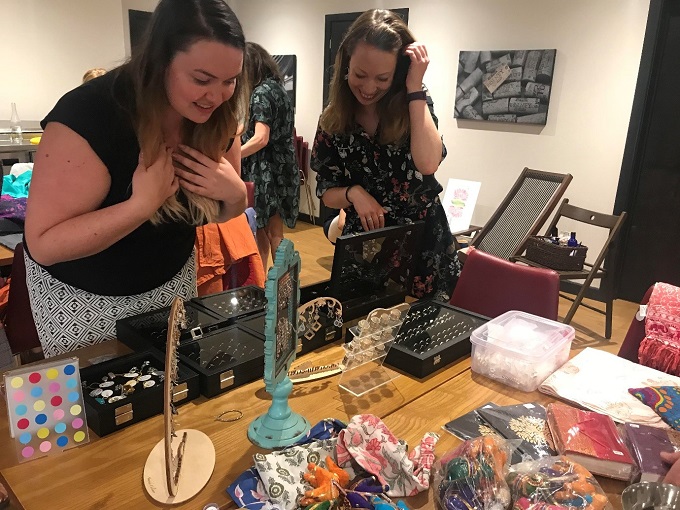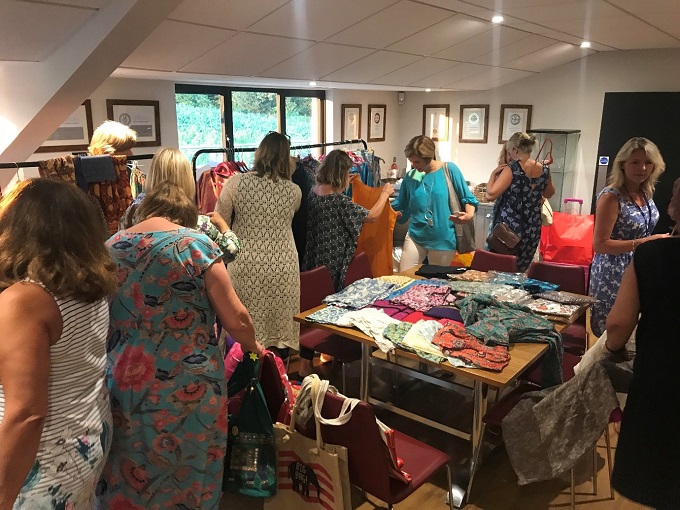 As if that wasn't enough, massage and beauty therapist Ingvor Hicks offered taster Ayurvedic facials and head massages using Neals Yard products, which enabled us to wind-down the evening perfectly before making our way home.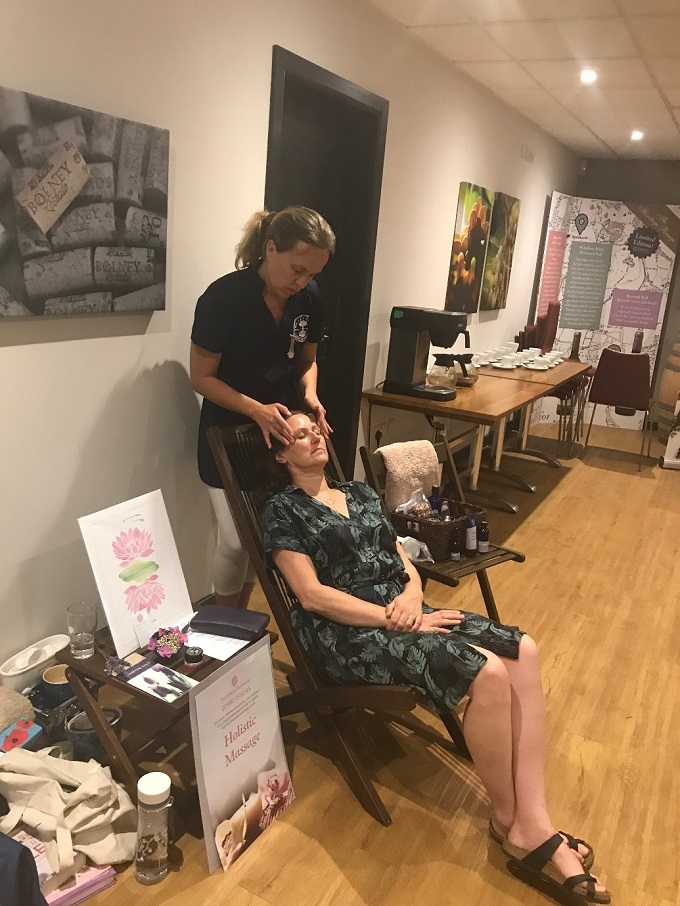 A percentage of ticket sales from the event went to Kangaroos, as well as proceeds from the raffle, massage treatments and 10 per cent of Sakala clothing, jewellery and homeware sales on the night. Kangaroos were able to raise £455, which was match funded by an individual donor to make the total raised a very respectable £910.
We were delighted to have been invited and to have contributed to this fund raiser for much-needed funds towards the running costs of Kangaroos. As well as offering our presence on the night, we contributed two great hampers as prizes in the raffle, thanks to the generous donations from everyone in the Artemis Marketing team.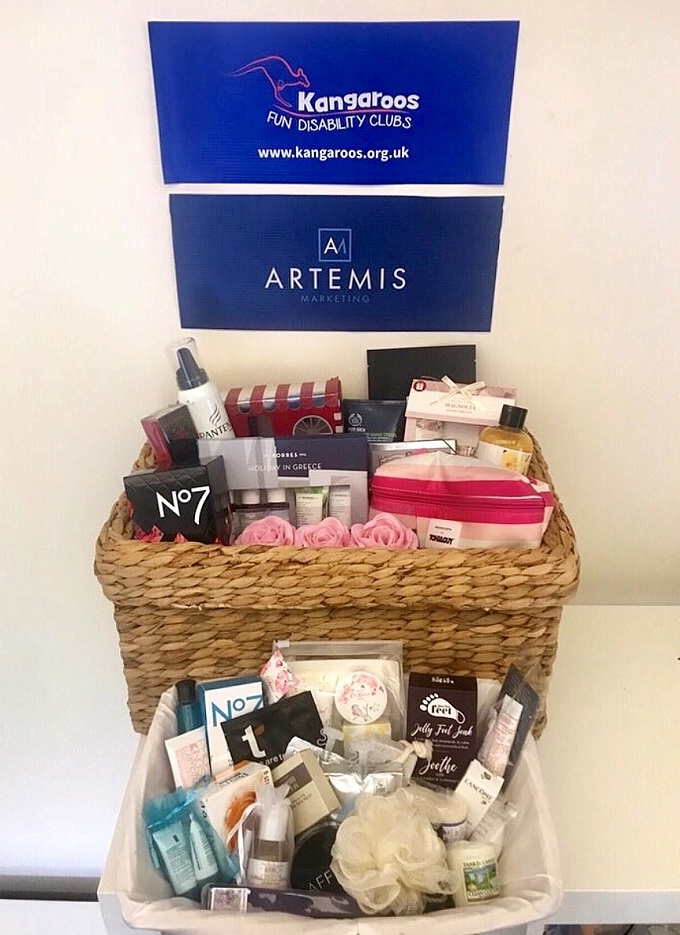 The event, attended by Kangaroos supporters, parents of children who attend the clubs and friends of the Sakala brand, was a rip-roaring success. It was a relaxed evening in beautiful surroundings with brilliant company and all for a great cause. We are planning a fundraising picnic to raise more money for Kangaroos over the summer and we'll be doing a sponsored walk in the Autumn.