Making the most of your content assets for improved SEO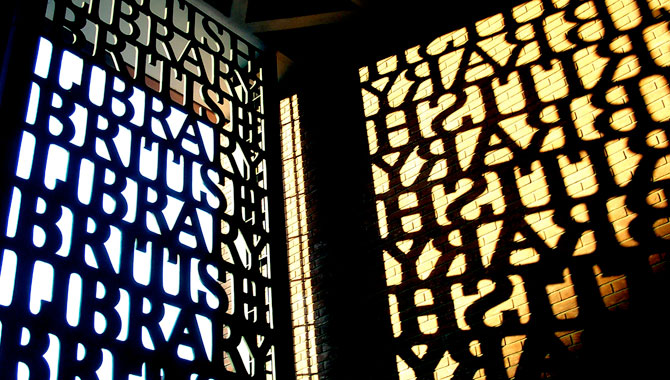 Writing for the Independent's i-news Daily Briefing recently, journalist Ian Burrell reported on how the British Library is using SEO to become a major digital media publisher. With over 150 million items in its archives, including rare manuscripts and original recordings, it's probably fair to say that the British Library's content assets are among the most valuable in the UK, if not the entire globe.
Having such an abundance of valuable, original works at one's disposal must be every SEO's dream. One of the hardest parts of the search engine optimisation process, especially for businesses operating in quite obscure niches, is in the creation of original and authoritative digital content that people are likely to willingly share upon discovering it. It's a complex job that starts long before you even begin drafting the content for your website archives. Branding, website accessibility & design, the perception of trustworthiness that your domain projects; these are just some of the factors that can determine whether or not your content assets will be successful at generating backlinks to your site. Understanding who is interested in your content and how they might use it is absolutely pivotal. The digital team at the British Library clearly understand this, as evidenced by the deep links pointing through to some of their internal pages. Here's a good example:
20th Century Literature
The British Library rank #2 on Google UK (at the time of writing this) for the key-phrase "20th Century Literature". That's a highly competitive term with powerful sites such as the Encyclopaedia Britannica and the Open University trailing in the rankings behind them. Almost certainly one of the reasons why they rank so well is down to the highly sophisticated level of digital content curation, banking on their own archives in order to present a page that is genuinely unique and a stand-out in the search results.

The page is beautifully designed and very user-friendly, presenting the 20th century through a mixture of featured articles, theme organised content, significant people and, perhaps most importantly, from a content asset point of view; digital copies of some of the century's greatest works. Here you can browse a first edition copy of James Joyce's Ulysses or view handwritten notes by George Orwell in preparation for the write up of his ground breaking dystopian novel Nineteen Eighty-Four.
Few other online resources can compete with this in terms of the exclusivity of the content; its richness and ease of accessibility. The quality of the presentation and curation of the content is evident in the backlinks to the page. Numerous authoritative websites from across the web link directly to it: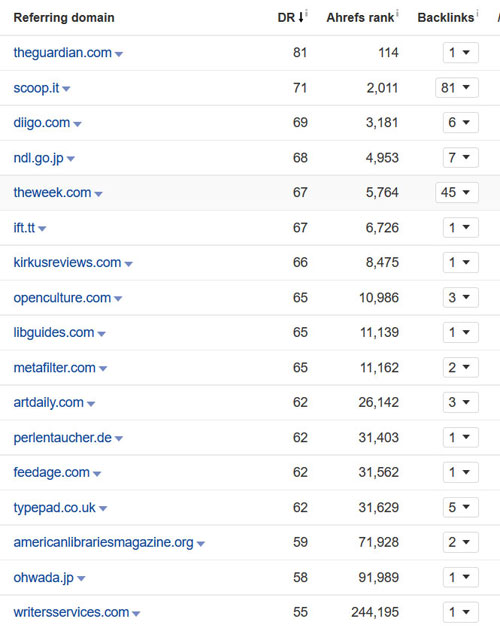 Sites such as The Guardian, The Week, Open Culture and American Libraries Magazine all rave about the fact that rare and important works and letters can now be viewed for the first time online, linking directly through to the British Library's 20th Century Literature page. This is a great example of an organisation maximising their content assets for full SEO benefit.
Improving use of your own organisation's content assets
Admittedly, your average business does not have access to first edition works of great literature. So, how can businesses make the most of what they do have? I think the first step is in identifying what resources you have available and whether or not there is a public interest associated with any of that content. Perhaps you contracted a market research agency to conduct some bespoke research around your particular product or service a couple of years back? Did that highlight any interesting data or statistics that could be developed into an online presentation? Has a member of your team written interesting research or academic papers, perhaps in a ground breaking area of new technology? If so, can this be made available as a PDF download on your site? If you determine that you have limited content assets, are there experts on your team who could be freed up to create a definitive guide to a specific area of your trade or industry?
This last point might sound like an extravagance, especially for a smaller business with limited human resources. However, this process could potentially help you to clarify your strengths and unique capabilities as a business, as well as with providing a content asset that can be used again and again to market you both on and offline.
In summary, maximising the benefits of your content assets requires considerable input into improving the quality of your online presence, identifying what you have at your disposal that is of public interest, identifying the internal resources who can help you make that content as engaging as possible to your target audience, then executing a plan to get it in front of that very audience. If you can do this in an imaginative and creative manner, then the chances are you will generate the links back to your site that will boost you up in the search results for those competitive key-phrase terms.