Optimising Images for your Google Business Profile – What to Include, and What to Avoid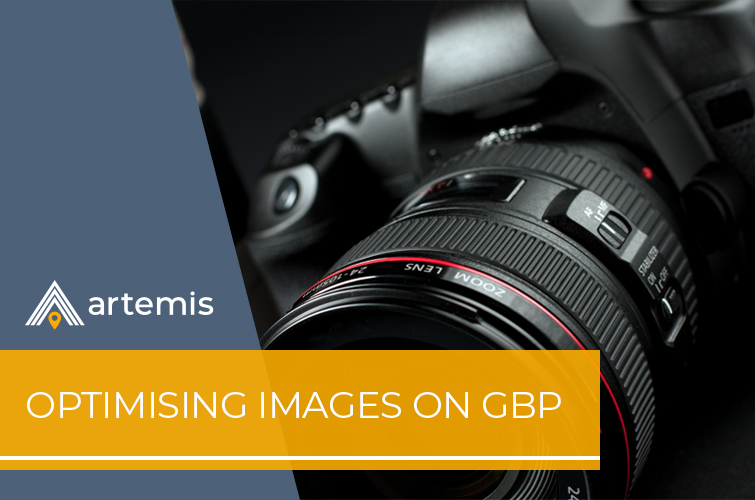 Your Google Business Profile (GBP) listing might be the first time someone searching online will see your business. It's important to make a good first impression and to draw in potential customers by optimising your GBP and making it the best it can be. This includes a good description of your business, listing your services and also adding high-quality images. But what images should you use, and what should you avoid? Keep reading for our advice.
Google's official guidelines
Google offers some helpful guidance and official requirements for Business Profile photos, which you can read here. The most important part is this list of guidelines for image sizes, file types and resolution:
"Your photos look best on Google if they meet the following standards:
Format: JPG or PNG.
Size: Between 10 KB and 5 MB.
Recommended resolution: 720 px tall, 720 px wide.
Minimum resolution: 250 px tall, 250 px wide.
Quality: The photo should be in focus and well lit, and have no significant alterations or excessive use of filters. In other words, the image should represent reality."
This is all helpful to keep in mind when thinking about how to make your Google Business Profile the best it can possibly be, both in the eyes of Google and your potential customers. There is also official guidance from Google on what's not allowed or encouraged under their Photos & Videos policies list.
What kind of images should I include on my Google Business Profile?
When it comes to adding photos to your GBP, there are three categories of images to keep in mind:
1 – Photos of your business
2 – Team photos
3 – Photos of products and services you provide
If you have a shop, office, or a place for clients and customers to visit, it's important to show it off! Not only does this make your business look good, it can help people find it and to identify your brand. Google suggests at least three high-quality interior and exterior images. Team photos can also help present a more personal side to your business and can be important for connecting with potential customers. Lastly, if you make or sell anything, take some photos! Great photos can show people what you can provide.
What kind of images should I avoid?
Of course, anything that violates Google's official policies on photos should be avoided. This includes anything they consider to be spammy, low quality or inappropriate. We also suggest not using stock photos in your GBP listing. While they can be useful on your actual website or as placeholders, the photos you upload should represent your actual business and show customers what you have to offer. Focus on team photos, photos of your business including interior and exterior shots, and any high-quality images related to the products or services you provide.
Need some help?
If you're looking for help improving your Google Business Profile, contact us today. At Artemis Marketing, we have over 18 years' experience helping clients from a wide range of industries to improve their SEO and to achieve incredible results online. Our expert team can help you improve your internet presence with a full range of local SEO services, SEO strategy, website design, and more. Contact us today for a free consultation.