SEO Insights – April 2021 Report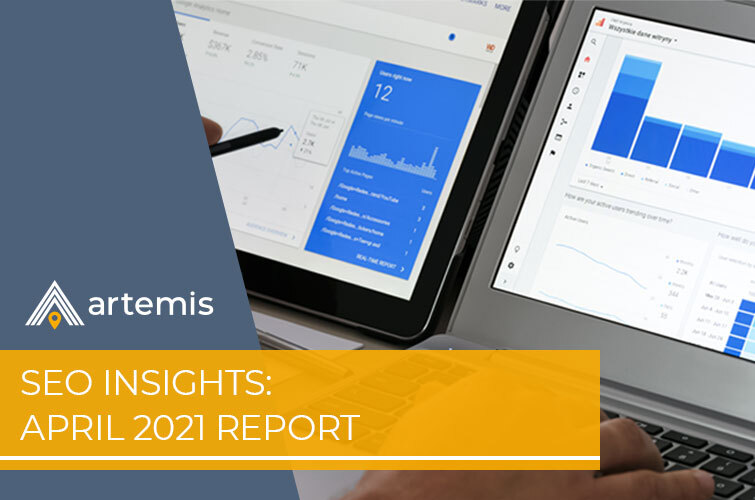 Search engine news in April was, yet again, mostly focused around the page experience update. Here's what's new…
Page Experience Update Delayed
After all the hype with the imminent launch of the Page Experience Update, the metrics for which are scheduled to be a (minor) ranking factor, Google announced that they would be delaying the launch until mid-June. From that point, it will roll out gradually until the end of August.
Google's reasoning for the delay is to give webmasters more time to prepare their websites for the update. The reality is that the majority of websites are not ready for this update and it's not going to be the significant factor that many are hoping it will be.
A gradual rollout also enables Google to monitor the effects of the update on rankings and adjust it accordingly during the rollout.
As a reminder, this is the original diagram from Google showing what's included in the new update: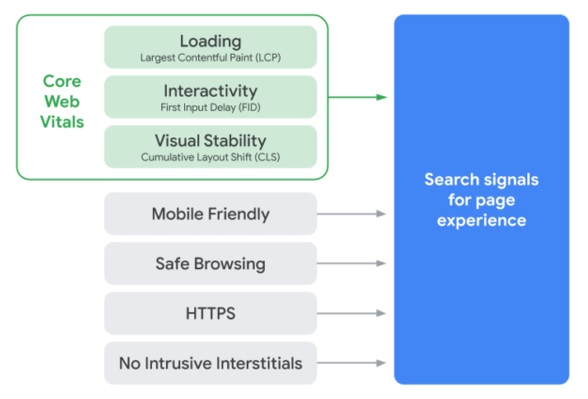 Page Experience Report in Search Console
As part of the soon-to-be-released Page Experience Update, Google added a new report in Search Console showing an overview of the status of a website and how it meets the overall requirements of the update.
Here's an example of the new report: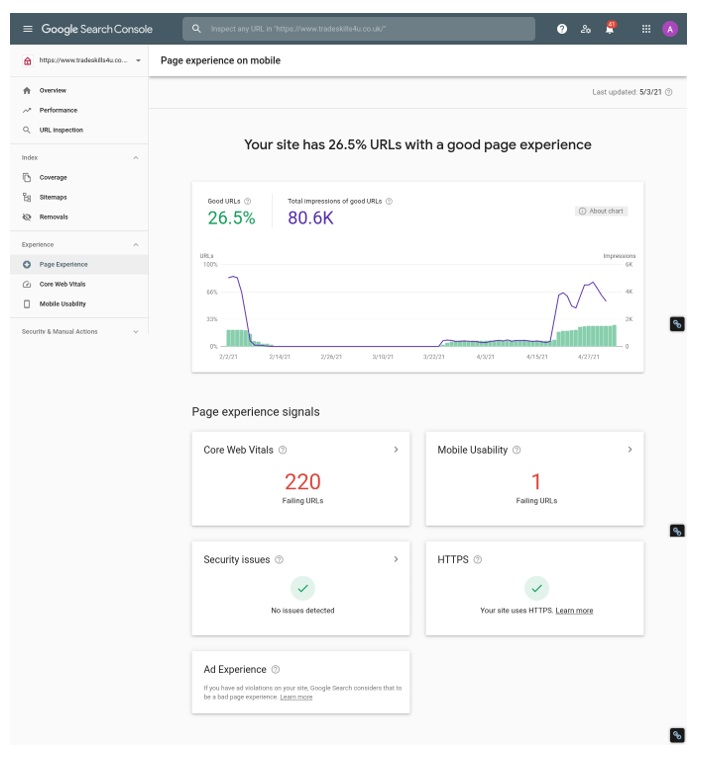 As we stated in last month's report, it's important not to get too obsessed with these new metrics and this new data. This update is rolling out gradually and the best, most relevant and most authoritative content is still what will rank the highest, regardless of the overall page experience score that Google assigns to a page.
Of course, it's important to provide a great experience for your users, but that's just one part of an overall continuous process of refinement, relevance and freshness. And, as with the optimisation of pages, optimising for the user experience is also going to be part of the ongoing strategy for a website.