SEO Insights – June 2021 Report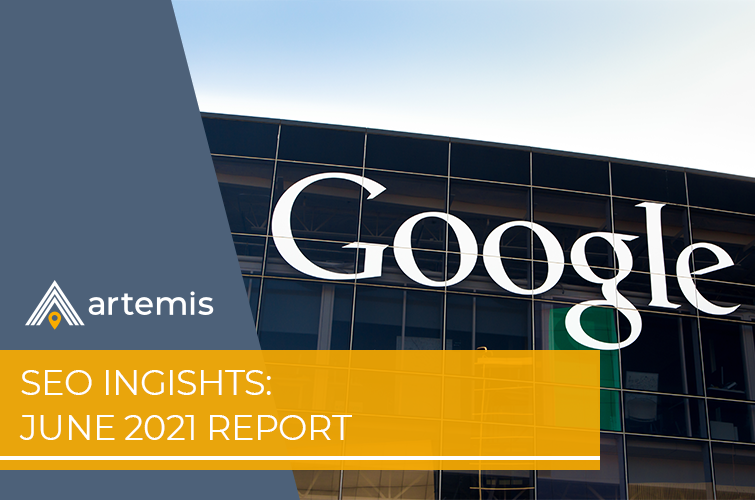 Google had a busy month releasing several updates in June. They have become considerably more open about these updates in recent times, which is good to see. However, it's important to note that these are generally the more significant updates as Google actually makes small updates on a daily basis.
Broad Core Algorithm Update
Google released a new broad core update on 2nd of June. These types of updates impact search results as a whole as they are designed to improve the results for all queries.
These updates are designed to improve the relevancy and quality of the search results. Changes in rankings can occur because Google better understands the intent behind the search queries.
Initial analysis of this update appears to show that it wasn't a very disruptive one.
Page Experience Update
The much anticipated and overhyped Page Experience Update began rolling out on the 15th of June and is expected to be fully completed by the end of August 2021.
Google commented in its announcement:
 "We'll begin using page experience as part of our ranking systems beginning in mid-June 2021. However, page experience won't play its full role as part of those systems until the end of August. You can think of it as if you're adding a flavouring to a food you're preparing. Rather than add the flavour all at once into the mix, we'll be slowly adding it all over this time period."
This update is focused on rewarding websites in the search results that have a better user experience, such a being mobile-friendly, secure, fast, etc.
However, this is not going to be a significant ranking factor any time soon. It is seen as a "tiebreaker" type signal that will benefit a website when two websites are weighted equally for a given search query.
Initially, the update will only impact mobile search results with desktop possibly following much later on.
Refining the user experience is a constant process and is part of the SEO work we do for all clients on a rolling basis.
Spam Updates
There were two spam updates released in June although there were no details as to what these updates were actually targeting.
Clearing spam from the search results is a constant effort for Google, but it's likely that these updates were designed to target the less obvious spam results, possibly those using black hat techniques which are difficult to be detected by the main algorithm as they would normally be seen as legitimate websites with legitimate links by a search engine.
It is strange that Google announced these spam updates at all. Why let spammers know when Google is rolling out an update targeted at them directly? We can only assume it's just Google publicly showing that they are constantly fighting spam or just letting spammers know that they are watching and taking action!
Either way, it's best to just stick to the white hat way of doing SEO instead.