SEO Insights: June 2023 Report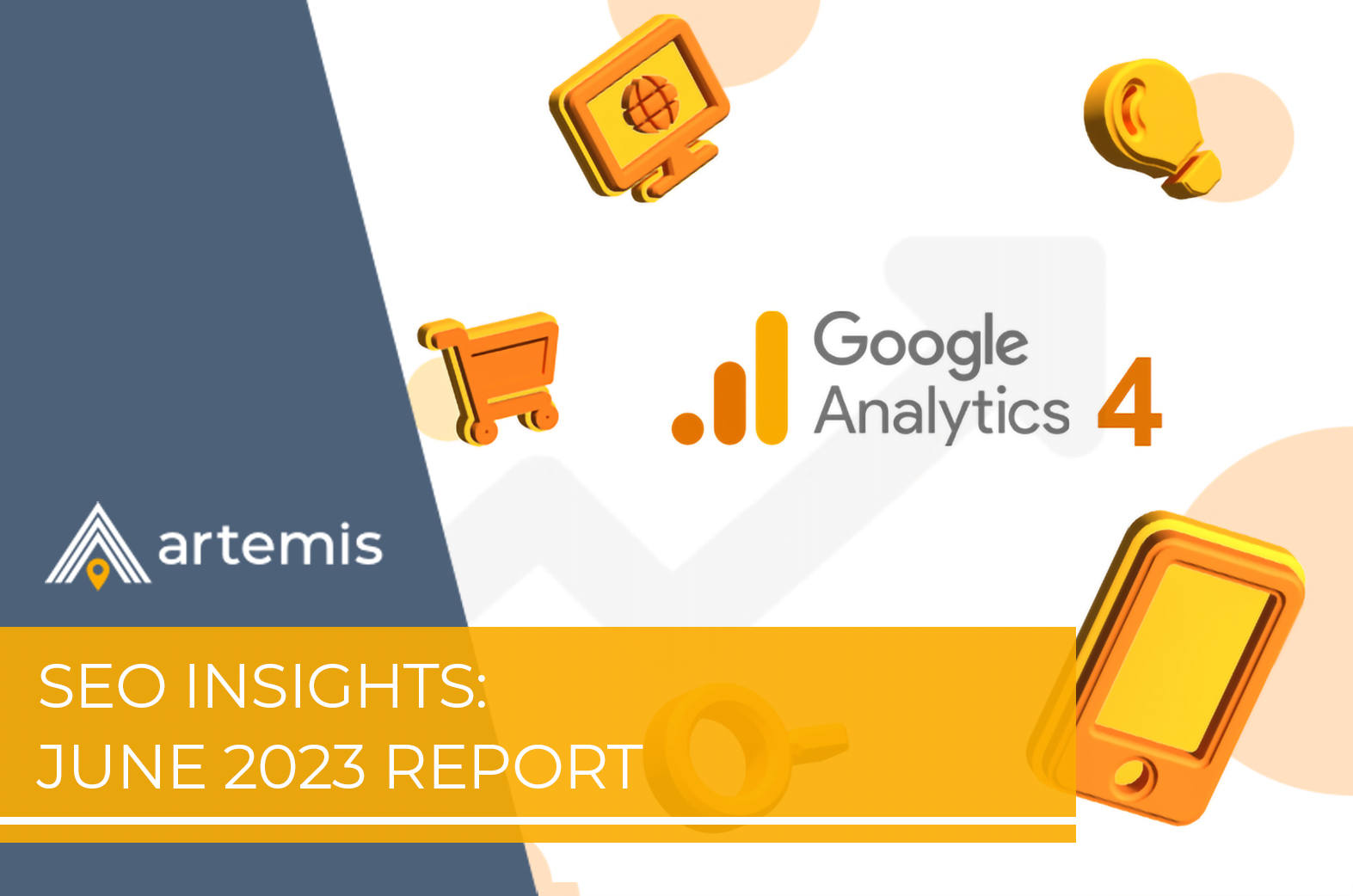 The time has come; Google Analytics has officially stopped receiving data and, as of 1st of July, has been replaced by its much unloved successor GA4.
Latest usage data suggests that GA was used by approximately 56% of all websites worldwide. It was, by far, the most popular and widely used analytics software. We suspect that a significant number of websites not using it were web spammers who preferred not to connect their websites to a Google property.
But all good things must come to an end and, as the world has changed in so many ways, it's also time for Google to change how it records user data with stricter privacy and data protection regulation in place today.
Data Protection and Privacy Controls
GA4 has been built to be able to continue to record user data in a world without cookies. Whereas GA recorded user data based on sessions, GA4 does it using events. This is a very significant difference and possibly one of the principal reasons why there is no way to import data from GA into GA4. The data is completely different.
If you've had a chance to compare your website's metrics in GA and GA4, you'll have noticed that the numbers don't quite match. In fact, sometimes we are seeing quite a large discrepancy between the two.
As they are measuring traffic differently, the numbers are never going to align. It's important to note too that there are limitations in trying to record usage data without cookies and it means that sometimes, if not quite a lot of the time, GA4 will be filling in the gaps using AI to determine what the data should be. Basically, it means it's going to have a good guess as to what data is missing.
Therefore, traffic figures are never going to be totally accurate with GA4 as there is an element of guess work involved in predicting the traffic levels – albeit quite intelligent guess work.
The User Interface
But it's not just the data that's different, the entire user interface has changed too, and that's been possibly one of the biggest challenges that everyone is currently facing.
The way the data is presented, the way you filter the data, the way you set up conversions – it's all changed and it's very different to GA. And it takes some getting used to.
Google has created some useful training guides which are helpful to get started with using GA4. It's definitely a good place to start.
Going Forward
We set up GA4 for our clients over a year ago, meaning that when comparing year on year metrics, and comparing to previous periods, we can use GA4 on its own now. Clients that have joined us during the last 12 months, and did not yet have GA4 set up, we will have set it up for them but they may not have enough historical data in place to do year on year comparisons using GA4.
If you would like some help in understanding more about GA4, how it works and how to generate the reports that you're used to using with GA, then let your Account Manager or SEO Manager know and they'll be more than happy to guide you through it.
We may not be very fond of GA4 at the moment, but with time we'll all be more familiar with it, and we'll wonder what all the fuss was about. Hopefully!