The
Problem
Hassans International approached us with the need for a new website with improved functionality, through which they could showcase their lawyer's profiles and legal expertise.
Their current design was lacking in vibrancy and indistinct from their competitors. It looked extremely out-dated, and didn't reflect their dynamism as an industry leading legal firm.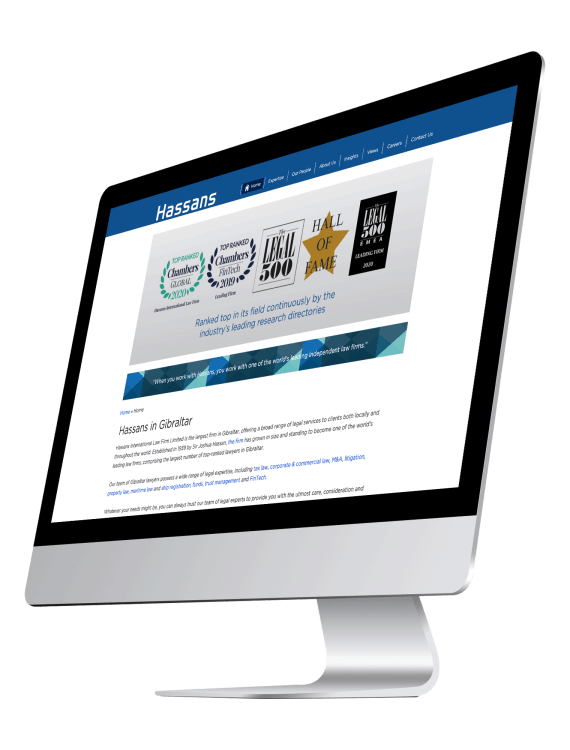 The
Solution
Artemis proposed the idea of producing a completely bespoke design and custom-coded website with a cleaner, crisper look and feel. Technically, we made the site more SEO-friendly with quicker loading code that was fully optimised for mobile.
Our graphic designer created a bespoke design plan which incorporated imagery inspired by the natural beauty of Gibraltar. To distinguish their website from those of their competitors, we incorporated a modernised, fresher colour palette that reflected their core values as a legal firm.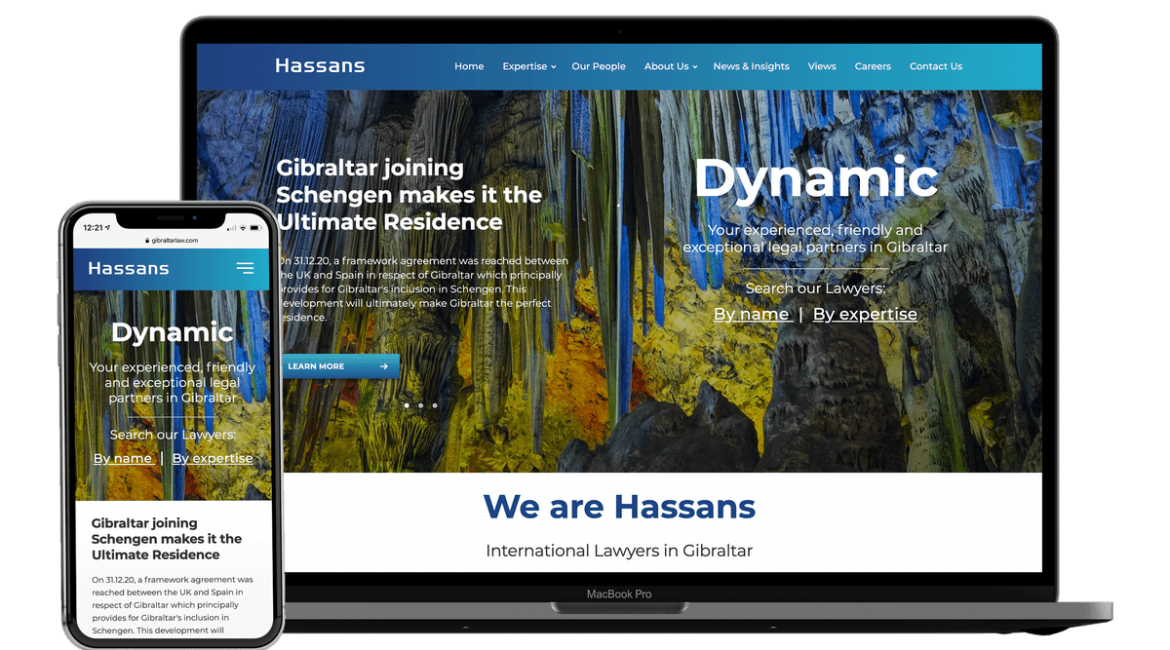 The
Result
The new website now has a far more visually appealing look and feel. The vibrant colour-palette distinguishes them from their competitors, whilst the uncluttered design showcases their legal expertise and professionalism. By restructuring their site, we have made it easier for users to navigate and search for lawyer biographies both by name and expertise. The website's improved functionality
has enabled Hassans to respond immediately to updates in the legal world and showcase their knowledge internationally. This dynamism has had a positive impact on their rankings, traffic and enquiries; their reputation as Gibraltar's leading law firm is finally being reflected online.
Let us help you stand out online
Since 2004 we've helped over 250 small-to-medium sized businesses substantially grow the revenue they generate from their websites. Find out how we can increase your enquiries and revenue.
Free consultation