Five key takeaways from BrightonSEO 2019
A number of the Artemis team attended BrightonSEO on April 12th 2019 and came away with a number of fascinating insights into the trends surrounding the industry. Here, Account Director, Tom Hart, provides his five key takeaways from the conference.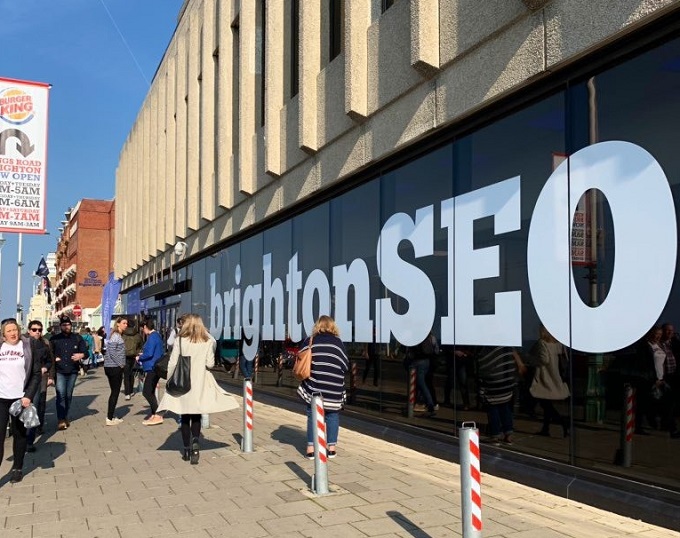 1. You can't 'do' SEO without using developers
Unless you are an incredibly technical SEO, you cannot work successfully on a website without the help of a developer. And not just any developer, it has to be a developer who understands what you need and can implement it without causing any issues to the site.
Polly Pospelova's talk on trying to hit a 100% Lighthouse report score really drove this home.  The recommendations that come out of a Lighthouse report are not ones that your average SEO will be able to handle.  So, having a developer on hand to make those changes isn't just a nice to have it is necessary in order to be proficient at SEO in 2019.
2. Leads can come from anywhere
Gregg Gifford who always delivers high energy, relevant and insightful talks, was again on point. Those of you who have seen him speak before will know he isn't somebody you want to miss.
Along with being a great speaker he really knows his stuff and there are invariably going to be takeaways from his talks that you didn't necessarily realise before. He showed how 40% of the questions in the Q&A area on one of his clients GMB pages were actually leads. With such a high percentage of leads coming from this avenue it is vital to make sure these are being tracked and dealt with.
3. The takeover of voice search
Is voice search actually taking over?  There seemed to be very little mention of voice search in the talks I was present in. This might be slightly surprising given the figures that are banded around when people want to argue about voice search.
Maybe it wasn't mentioned because people are still not sure how to optimise for it. Maybe the traffic you get from voice search has little value in terms of conversions. Or maybe it just isn't growing at the rate we are led to believe. In John Mueller's keynote session he was indicating that a lot of voice searches are still very simplistic or even commands to your device, 'what is the time', 'play Spotify' or 'what is the weather forecast'.  It seems we may still be some way from a full-blown voice search generation.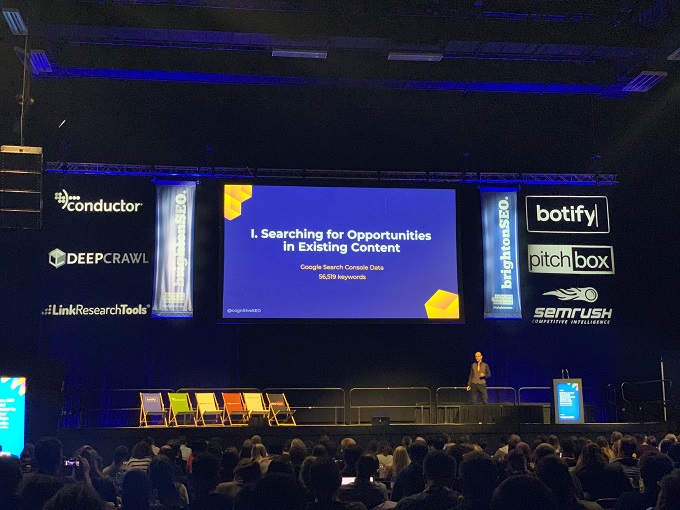 4. Where were the mentions of mobile?
While with voice search I can understand why it wasn't really mentioned, but are people really still ignoring mobile? A lot of slides that I saw just gave examples of websites on desktop screens even now when we so clearly live in a mobile-first world.
Anybody not taking mobile search seriously isn't taking SEO seriously.  It doesn't matter if you still get the majority of your traffic through desktop it is the mobile version of your website that you need to concentrate on.
5. John Mueller is a black belt in giving nothing away
Last year's keynote session with John Mueller was a procession of inane questions that he could quite easily bat away without revealing anything. Somebody even asked is Google male or female. You have somebody who works in the inner sanctums of Google, is that really the best question to ask him!?
This year was far better and the questions that were put to him far more insightful and probing. There were numerous silences where you could see John didn't immediately know how to answer. And while he maybe expected the questions, Hannah Smith did a great job of not letting him off the hook too easily. He did however, with great skill and poise, manage to say a lot, but reveal very little.