Foursquare As A Local Search Engine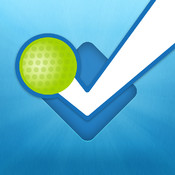 Hands up if you've seen this before? Look familiar? We bet it does!
Foursquare has been around for a bit now but if you're suddenly seeing a lot more info, stickers in shops and general news and talk about it, the app coming up on your "suggested apps" or on your iPhone Genius lists, it's because Foursquare is about to become the most recent tool to get your business found in local searches.
So what is it? Why do I need it for my business? What will it do for me? Why now?
What is Foursquare?

As I explain to mere minions who haven't yet claimed their first Mayorship, Foursquare is basically like the check-in feature on Facebook, just as Twitter is like the "update status" feature on Facebook and that alone. Foursquare is local based social networking site used primarily on mobile devices that allows you to check-in anywhere you go.
How Does Foursquare Work?
Foursquare users can use the app to search for local venues which can include businesses, shops, the local pub, your office and pretty much anywhere and once they've found their venue, they "check-in". As of September this year, Foursquare had reported over 2.5 billion check-ins worldwide. That's no insignificant amount of visitors searching and going to local venues and no small figure to overlook when thinking about your local online marketing. Foursquare shares and saves the places you visit, allows you to add tips and photos on venues and also suggests other local places you may be interested in. If you're not sure of the best local restaurant in a new town, Foursquare will map out where the local ones are and show you tips from other visitors.
Foursquare can easily get addictive as users are rewarded for checking in with points and Mayorships. If you are the one who happens to have checked in at a certain place most within the last 60 days, you are awarded the title of "Mayor" of that venue. I am currently Mayor(ess) of the local swimming pool, various shops on the local high street in Haywards Heath including Santander, Jojo Maman Bebe and The Orchards, and perhaps most prestigious of all, the Sainsburys Local. (The fellow Foursquarer I ousted as Mayor has since tweeted me @alanaburton to let me know the battle is on!) Badges are also rewarded for checking in at certain types of venue, a certain number of times or even just in certain cities.
What about Foursquare for business?
Foursquare can be a useful tool for your business as it allows further interaction and chances to engage with your existing and potential customer base. If your business is listed on Foursquare and you show up in the local search results to a user, it can only be a good thing from your point of view as it gets you out there more, it tells visitors exactly where you are and hopefully gives them some good tips! I've ordered something specific on a menu as a fellow Foursquare user had recommended it having eaten it just 2 days before.
Why now?
Whereas previously Foursquare search results could only be seen by Foursquare users, this week Foursquare opened up its PC home page to all users, not just logged in users. This move to expand the Explore feature gives Foursquare a lot more power to take on other bigger rivals in the local space such as Google and Yelp (although Yelp is less well known in the UK than Foursquare is in my opinion). Clearly, as Foursquare gets bigger and bigger, which inevitably it will do, being found in the local searches becomes more crucial to local businesses who will then want to be found at the top of those results.
Is it just a passing fad or should I get in there now?
In my opinion, Facebook check-ins are a bit gimmicky, I see them as just a way to see which sibling is at the cinema or whether a friend really did go down to Brighton for the weekend. More often than not I don't really care that so-and-so is wherever he is so I don't check them often. To me, Facebook check-ins are used more by my 300 or so "friends" to just let everyone know where they are, there's no real benefit to me knowing this as we're all pretty spread out so there's no "local" element for me personally. Foursquare on the other hand, I dig. While I realise that no one (probably) really cares that I am Mayor of the Sainsburys local, there is value in it for me – I leave comments on what I recommend from the local coffee shop (the hot chocolate in the Bay Tree BTW), just as I check the comments before I order in there. In the States there is much more use of Foursquare as a way to entice visitors in with venues offering deals to the current Mayor. You'll often find the local coffee shop will offer a free cup of coffee to the current Mayor as a way of enticing constant new check-ins. They've given a free cup of coffee, the Mayor is happy with that and adds a nice comment and the coffee shop constantly gets new check-ins thus improving its placement in the searches. Everyone's happy. I hope this catches on more here.
Get my business to the top of Foursquare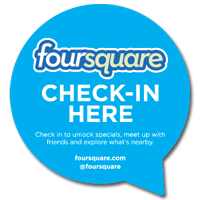 So apart from constant check-ins, how else can I get my business to the top of Foursquare? If your business allows, get a Foursquare check-in sticker put up in full view, encourage people to check-in and also "like" (in the same way as Facebook) your business, encourage tips and user photos, keep your contact info up to date and think about potential offers you can use. Encourage loyalty. Get local. Think about what you'd like to see on Foursquare, be creative, and let your visitors flow.
And don't steal my Mayorship of the Sainsburys Local, you never know, they might start offering free muffins to the current Mayor.
Get Foursquaring
If you want to know more about getting your business found locally, get in touch with Artemis Internet Marketing, find us on Foursquare if you're in the Haywards Heath area or give us a call on 01444 255 152 for a no-nonsense chat. You'll only get the special Artemis Foursquare Mayor treatment if you "get local and check-in at our office though.