Ryanair Collapse Out Of Google's Top 100 Search Results After Site Overhaul
A couple of weeks back we learnt that the airline Ryanair had managed to disappear from Google's major league search results after carrying out work on their website. It came as a shock to the airline after they'd initially introduced a new method of flight booking that was meant to be far more user-friendly.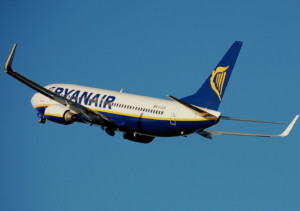 Rather than achieving the expected benefits, they've managed to get it badly wrong and are subsequently out of the top flight in Google's rankings by more than 100 search results.  So where did they go wrong?
If you're looking to jet off somewhere nice this summer or possibly even in the coming weeks, Google won't give you anything back from Ryanair should you decide to make a country destination search.
Web search analytics at Intelligent Positioning found that Ryanair would no longer appear for various destinations when searched, including top holiday destinations such as Belgium and Romania.
Ryanair were certainly looking to do some good with their latest website overhaul, with a new "five clicks system" that would result in customers being all booked and ready to go in as little time as possible.
Unfortunately, they seem to have completely ignored some very basic precautions that were ever-present on the old site, and it's this that seems to have cost them dearly.
The worst thing about the website crisis Ryanair are currently experiencing is that they've decided to make the changes just before the busiest time of year for any airline.
The director of Intelligent Positioning is quoted in the Guardian as saying "They've ignored the legacy of the old Ryanair.com and it's quite startling. Unless redirects get put in pretty soon, the position is going to get worse and worse".
However, a spokesman for Ryanair said they felt the current dip in search rankings would be "a temporary drop", rather than something that affects them in the long term.
Ryanair's explanation for the fault was that internal and external links were still migrating to the new site. This would of course affect the search position for specific key terms. Unfortunately for them, these keywords are some of the most used in Google at this time of year.
It seems that even the big boys get it wrong some of the time. Here at Artemis, we aim to repair any previous damage done to your site as a result of a change in SEO strategy through thorough assessment and by making changes where necessary to significantly improve its ranking in Google.
For more information, give us a call on 01444 645018 or get a free consultation today. We look forward to hearing from you.