SEO Insights – February 2020
February has been a busy month, and we have seen a number of changes affecting Google rankings and how search results are displayed.
One of the biggest changes to local search results is the highlighting of alternative directory sources for the query being searched. It is not yet clear how Google actually chooses which directories to display, although some of the most well-known brands, such as Yell and Yelp, are prominent.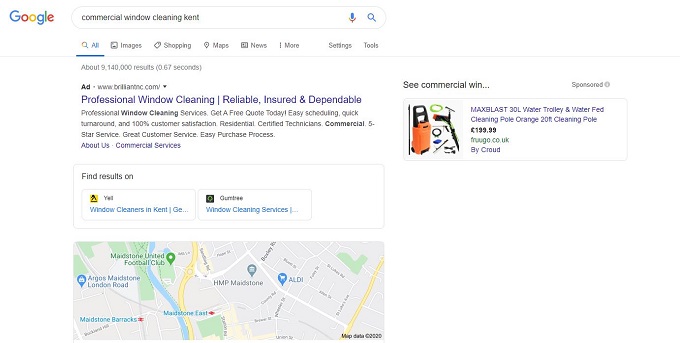 This is part of Google attempting to provide a broader array of options to searchers – likely influenced by a $2.7 billion anti-trust fine the company is facing from the EU for favouring its own content.
At Artemis, we have always considered it worthwhile to ensure that our clients are listed in relevant directories. If these are to be displayed more prominently in the search results it could mean we see a rise in traffic directly from directories.
Another change to be aware of is that Google is now providing a report on review snippets in Google Search Console with the intention of making it easier for website owners to make more of their reviews.
The report allows website owners to see errors, warnings, and valid pages for markup implemented on their site.
This ties in to some of the work that we are emphasising at Artemis. We have understood the importance of getting customers reviews for a long time – and have encouraged our clients to find ways to gather more feedback from customers.
Positive customer reviews can be hugely beneficial, not just from the perspective of SEO but also in reassuring potential customers over the quality of your business.
Just as positive reviews can be an enormous benefit to your business, negative reviews can be extremely challenging to deal with. This is why, here at Artemis, we are now offering a reputation management solution to our clients.
Our reputation management product allows you to see all of the reviews being posted about your business across more than 200 different review sites. You can then manage and reply to them as soon as possible – a vital aspect of good local SEO.
Our team of SEO experts has years of experience, so if you are interested in learning more about how Google's changes might affect your rankings, don't hesitate to contact us today.