What Does the Change to Google Business Profile Mean For You?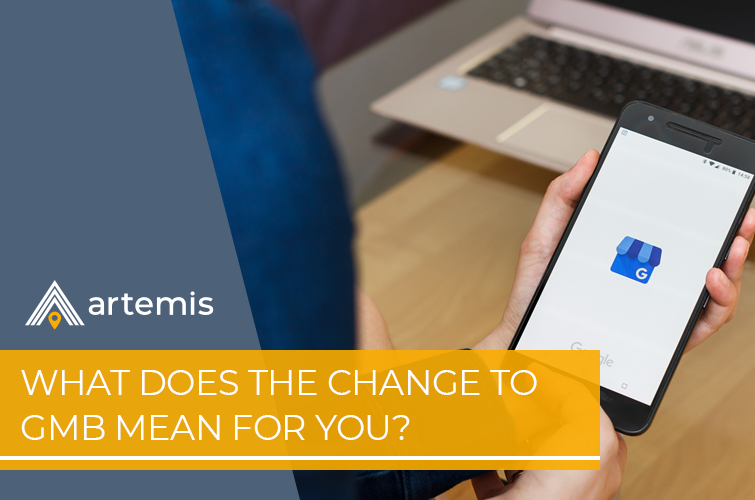 Google has chosen to make changes to its local listing platform. Previously known as Google My Business, or commonly by the acronym GMB, the service is now called Google Business Profile.
GMB has always been seen as a key part of effective local SEO – and that seems to be set to continue under its new name and a redesigned layout.
Here we take a look at the key features of this change to establish what the move to Google Business Profile means for you and your business.
A simpler system
One major aspect of the redesign has been a focus on simplifying the platform so that businesses can claim and verify their Business Profile via other Google products that they use.
Rather than exclusively using the Google My Business app, business owners will be able to manage their profile via Google Search, Google Maps, and their respective apps.
According to Kara Jancourtz, Community Manager at Google: "It is now easier to complete verification or resolve other issues with your Business Profile. Just search for the name of your business on Google or go to your profile directly in the Google Maps app and you'll see an option to verify the profile or resolve other issues, like profile suspension."
It seems that Google does have plans to completely retire the Google My Business app at some point in 2022.
Google Business Profile Manager
A big part of the change will focus on simplifying the setup for larger businesses that have more than one location.
The current Google My Business web experience will be transformed into Google Business Profile Manager. This should make things much easier from the perspective of managing multiple different profiles for a single business.
There will, however, be more ways to manage your Google Business Profile through products such as Google Search and Google Maps.
How will this affect your business?
The local listing platform is a key part of optimising for local search. At Artemis, we have always encouraged a strong Google My Business profile for our clients.
And while this platform might be making some changes, we tend to think that a business' attitude towards it should stay the same. Google Business Profile will continue to be an absolutely essential part of local SEO.
Currently, the interface for using the platform won't actually change a great deal beyond the branding. And while this will mean some upheaval for the local listings, this change should occur gradually.
Businesses will have the opportunity to more easily claim, access and edit their local listing – and that can only be a positive.
Artemis has years of experience managing Google's local listings platform and conducting the highest quality local SEO for clients. If you are interested in having us do the same for you, please contact us today by calling 01444 645018 or emailing info@artemis.marketing and we will get back to you as soon as possible.