Why keywords are still the key to your website success in 2019
The purpose of this post is to give an overview of why keywords are still so important, for business owners or marketers without a detailed SEO knowledge.
I was inspired to write this post, as I regularly see new clients' websites that are missing the most basic keywords, even those who have previously hired an SEO agency.
Many things are written about the keys to a website search engine success in 2019, for example this blog post lists over 200 factors that Google considers.
It is worth taking a step back to look at the function Google provides. If someone types in (or speaks) their query, like "plumber in Brighton"; Google's algorithm looks at all the web pages in its index and serves what it considers to be the 'best' results.
While Google looks at over 200 factors, if you are a plumber in Brighton, you are certainly going to make your job of achieving top ranking much harder if you do not have 'plumber' or 'brighton' written on relevant web pages.
So, despite all of Google's advances since it was founded in 1998, keywords are still the key to websites' success, here are the six reasons why:
1. People still search using words
Despite technology advances, people still search using words, whether typing on mobile, desktop or using voice search. Words are therefore the basis of every search.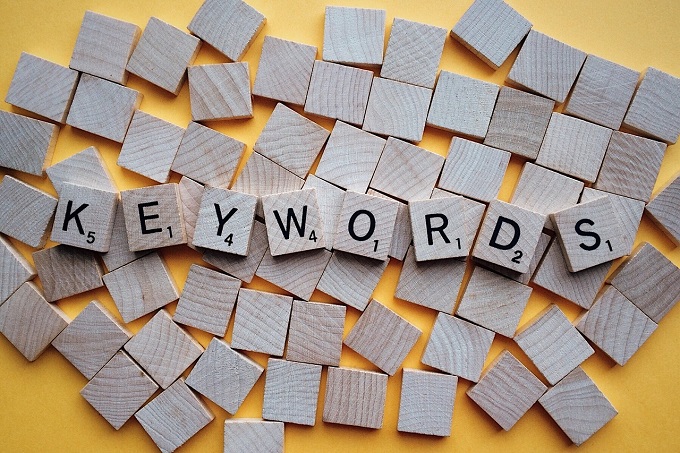 2. Keywords relate to 11 of the 59 page factors that Google looks at for rankings
According to Google's 200 Ranking Factors: The Complete List (2018), keywords are directly related to 11 of the 59 on page factors that Google looks at when deciding where to rank your website in its natural listings. So, defining the right keywords in the correct places are still extremely important for your website's rankings.
3. Google makes its money from keywords
In 2017, ads accounted for over 70% of Google total $111 Billion revenue, and 89% of this ad revenue came from ads in their search results.
The ads in their search results work on a keyword cost per click model. So, the advertiser will bid on a keyword they wish to rank for, and the more commercially viable that keyword the more they will bid. So, it is worth remembering that keywords drive Google's income, so they are going nowhere!
4. Keywords help your website to clearly define what you are selling
The right keywords can help you to clearly and succinctly define your product or services, from the more general such as 'plumber' to the highly specific such as 'Emergency boiler repairs in Brighton'.
So, for example if you where this firm of plumbers:
Home Page – this should include more general keywords such a 'plumbers' and maybe your locations
Services pages – you should have an 'Emergency Boiler Repairs' page and maybe your locations
For further details on how to structure your website, see: How to Create a Site Structure That Will Enhance SEO.
5. Keyword research helps you match your site to what searchers are looking for
Google provides data to the precise search queries people use. Tools like Keywords Everywhere make accessing this data quick and simple.
Knowing the number of searches for one keyword versus another can be extremely informative in how you write and structure your website.
Let's say you are a firm of plumbers and you offer 'boiler installations' and 'heat pump installations' but Google tells you that there are no searches for 'heat pump installations' in your area, this tells you to focus more efforts on the 'boiler installation' content on your website. See actual results:
boiler installer brighton: 30 Google searches a month
heat pump installer brighton: 0 Google searches a month
For more information see:  How to Do Keyword Research for SEO: A Beginner's Guide.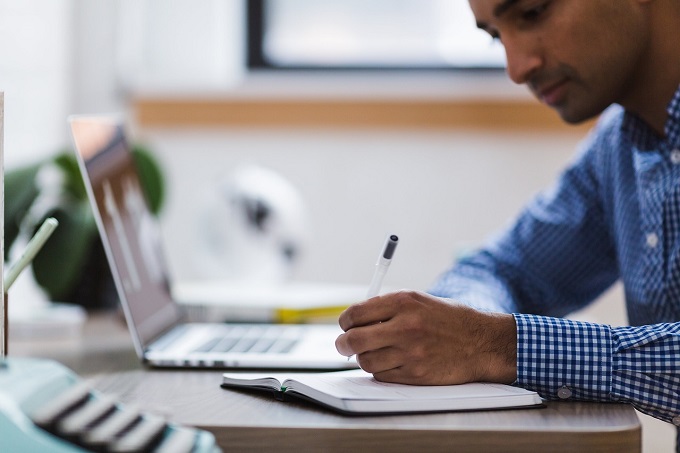 6. Keyword research helps you target more commercially viable search terms
As Google makes money from selling Ads and knows the price people will bid for specific keywords. This gives you as a website owner extremely valuable information as to the commercial viability of a keyword.
Let's say you were considering two pages on your plumbing website, one about your Emergency Plumbing Services, and one about Small Plumbing jobs. But the cost per click for the two search terms where as follows:
emergency plumbers brighton: £12.74 per click
small job plumber brighton: £2.03 per click
This indicates that 'emergency plumbers brighton' is a much more commercially viable term, and that your site will generate higher value enquiries if you spend more time optimising writing content for 'emergency plumber' related keywords.
For further reading, see Google AdWords: The Beginner's Guide.
If you have any comments please leave a comment below.
Or if you feel that your business website is lacking good keyword targeting, call us on 01444 645018 for a FREE initial chat, or for more information see our SEO page.