Local SEO tips for businesses with multiple locations
If you run a business that depends on a certain amount of foot traffic and face-to-face interaction with customers, local SEO is one of the most essential facets to your overall digital marketing strategy. A recent report from Uberall revealed that 82 per cent of mobile shoppers have used a 'near me' search – showing just how common it is for users to search locally.
You've probably been aware of this goldmine for a while now, and been doing everything you can to make sure your physical premises has a strong profile for local organic search. But what happens when your business expands into two or more physical locations, after you've put all that time and effort into local SEO for one store or office?
This exciting milestone can feel daunting, for more reasons than just the search implications, which is why we've put together this helpful guide to approaching SEO when you have multiple business locations.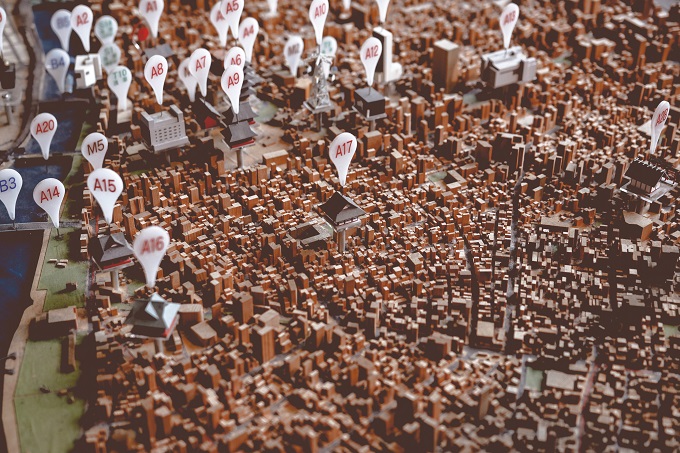 Give each location its own page
When customers need to interact with your company in person to make a purchase, it's essential to set up landing pages for each individual location.
If you keep information on all your individual branches in one big list on a single page, you can't expect Google to serve this result up to anyone who searches for a town or region which just so happens to appear somewhere on that page.
We advise that you come up with a standard format to use for each individual location page, covering basic things like the address, landline number, and opening hours, along with anything else that may be unique to the branch, like certain items that are kept in stock or specialist staff who work there.
While it helps to go in with a template for these kinds of pages, it's obviously important to make sure there's no duplicate content across your site. Take some time to come up with unique, compelling content for each location page. If it's a newer branch, perhaps you can tell the story of how the business expanded into this location. If it's the original headquarters, you may want to go over the founders' professional history and the personal connection they have to the region.
The URLs for location pages should also have the same structure, with the individual town or region included wherever possible.
You should also add PostalAddress schema properties to your localised pages. This will maximise the chances of rich results popping up in SERPs when a potential customer searches for "(your business type) in (your location)". If you're not all that familiar with schema markup, we have a great beginner's guide here.
Optimise your Google My Business listings
Once you've split your business branches into their own, localised pages, you can create separate Google My Business listings under a single location group. This will create a unique listing for each location which will be served up to customers searching in the corresponding area.
You should always exercise caution here. One thing that will always grind down the value of a GMB listing is inconsistencies between the information on a listing and the information that Google can find elsewhere. Take some time to list all the places where details of your business premises appear online; social media profiles, directory listings, your shiny new localised web pages, and make sure they show the exact same information as your other citations.
Be sure to set up social media pages, directory listings and so on for your new branches before their Google My Business listings go live. Inconsistencies can cause Google to either bump your business down local SERPs, or update listings with incorrect information, causing you to miss out on localised impressions and traffic.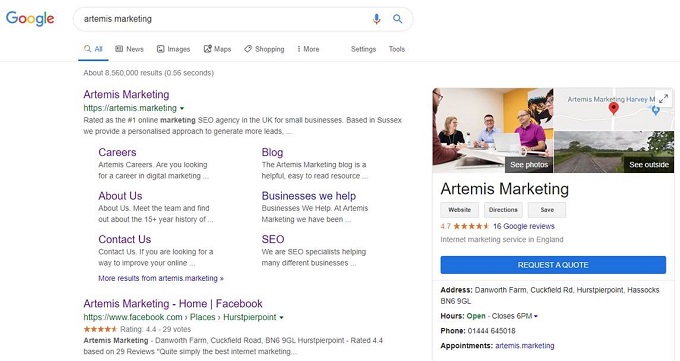 Tempt reviews for each Google My Business listing
You're probably doing everything you can to get positive online reviews for your business as a whole, but now you need to start thinking about location-specific GMB reviews to ensure the healthiest possible organic profile for each individual branch.
You probably know the basic best practices for getting reviews on Google My Business. First of all, just ask! Secondly, avoid shifty black-hat tactics like review gatekeeping or spinning negative reviews of your competitors.
The next thing to cross off your list is to ensure you're making it as easy as possible for your customers to leave a review once they've bought your product or hired your service. A lot of brick-and-mortar businesses do manage to ask their customers for reviews, but make them go through the whole protracted process of going to their GMB page, finding their specific branch, and filling in the review form for the first time.
The one simple change of adding a link to your Google My Business review form in confirmation emails and thank you pages can have a massive positive impact on the overall number of GMB reviews your business earns, and in turn, the amount of paying customers who visit your store or office!
Build local citations
Aside from your Google My Business listings, which are powerful citations in themselves, you should aim to build a large and healthy repertoire of citations as part of your local SEO strategy.
Go in with a plan to build a healthy mix of the three main types of citations: structured citations, citations from industry-specific sites, and unstructured citations (essentially normal backlinks) from local news sites, blogs, and community social media pages. If you're a stranger to citation building, there's a wealth of knowledge about how to approach it online, along with tools to make the whole process easier for you like MozLocal and BrightLocal.
Going back to our second point, make sure you're not so caught up in expanding your local SEO profile that you neglect to think about your premises' basic information. Make sure the company name, address, contact information, and any other important details, are consistent across all pages on your site and everywhere else they appear online.
Follow these steps, and soon enough every physical branch of your business will be fighting fit when it comes to local SEO. There'll be obstacles along the way, and it will probably take some time to see any measurable impact to your organic traffic and conversions, but building a strong foundation for your local online profile is the first step towards roaring success!
If you are looking for help with local SEO, the team at Artemis has years of experience in helping small and medium sized businesses. Get in contact with us today for more on what we could for you.