A bitesize guide to Google Products
We all know that Google is a fabulous search engine for learning more about almost anything – but do you also know about the other features available that could help you as a business owner?
Google can not only help you investigate that Scrabble word that sounds blatantly made up, but can actually help boost your online presence and entice more customers to your business.
To describe all of the incredible things that Google can do would take a really, really long time… so we've created a summary of five really useful tools that can help your SEO.
Google Analytics
As the name suggests, this tool helps to analyse. But what exactly does it analyse?
In summary, Google Analytics (or GA) can be used to collect data about your audience and how those visitors are using your website. It can reveal the age demographic of your page visitors, their gender, their location and even which device they are using – you can't of course learn exactly who they are, but enough for a good insight.
This magical software also allows you to set goals and track the results. This gives you an idea of how new visitors are converting into customers – it might not always be how you think they are converting!
These are just a few examples of the wonder that is GA; as you delve deeper the software can become complex and time-consuming to manage. If it becomes overwhelming, working with a team of Analytics specialists can help.
A key takeaway is that identifying trends and getting to know your users better can help with the choices you make for future improvements. If you are keen to learn a bit more, take a look at our previous blog Four quick daily Google Analytics checks.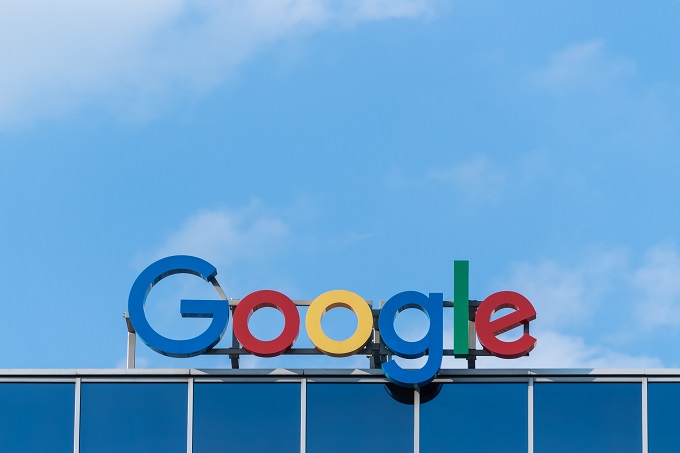 Google Search Console
While Google Analytics looks at 'users', Google Search Console (GSC) helps you to understand how your business appears and performs in Google search results. It looks at your website through the eyes of Google search – monitoring, maintaining and troubleshooting.
This is great as it can highlight errors on your website (such as a page that is 'not found' or is blocked by robots), then when you fix the error (Google doesn't do that part!), you can submit the updated content to be indexed by Google so the page can be found in its new error-free status. If a page is broken or not found you are at risk of losing out on business – finding these errors gives you the opportunity of fixing them.
The key performance metrics you can view in GSC are: Clicks, Impressions, CTR (click-through rate), Average Position and Position. These metrics can provide a greater understanding of what your users are searching for and what your website is being found for.
If your website is not being found for the terms appropriate to your business, then it's time to look at your SEO!
Google Tag Manager
This tool is pretty clever. It allows you to add snippets of code or pixels to your website without touching the source code.
The snippets of code are referred to as a 'tag'. These tags can do some awesome things for optimisation (such as schema), and can also be great at collecting a bucketload of information – such as event tracking, monitoring form submissions and generating heatmaps.
Tags can even be deployed to help with the speed of your website – this is part of a bigger picture; it isn't an instant fix for a bloated website!
Google Optimize 
If you are thinking of making some changes on your website, Google Optimize is a good tool for testing that idea.
It gives the opportunity to try a bit of A/B and website testing to give you an insight into what would be the best option for user experience. In the tool, you can run 'experiments'. An example of this would be an experiment on which button colour enhances the conversion rate.
The smallest of changes can sometimes make a big difference to your website conversions.
Google My Business
If there is one Google product that you should definitely have, it's Google My Business. Even if you don't have a website, you should have Google My Business.
Google My Business, or GMB for short, is what your customers will and should see when they search for your business online. It provides a summary of your business, how to find you (via Google maps) and how to contact you.
One of the most important features of GMB is that it shows any customer reviews – which is massively important in gaining the trust of potential new clients (provided they are good reviews!). Today's consumers are more likely to use a business with good reviews on GMB rather than one that doesn't have any, and definitely instead of a business with terrible reviews.
To sum up here: claim a Google My Business profile, optimise it with business details (including some lovely photos) and get good reviews!
If you're interested in learning more about Google and how SEO can revolutionise your business, contact the team at Artemis today.